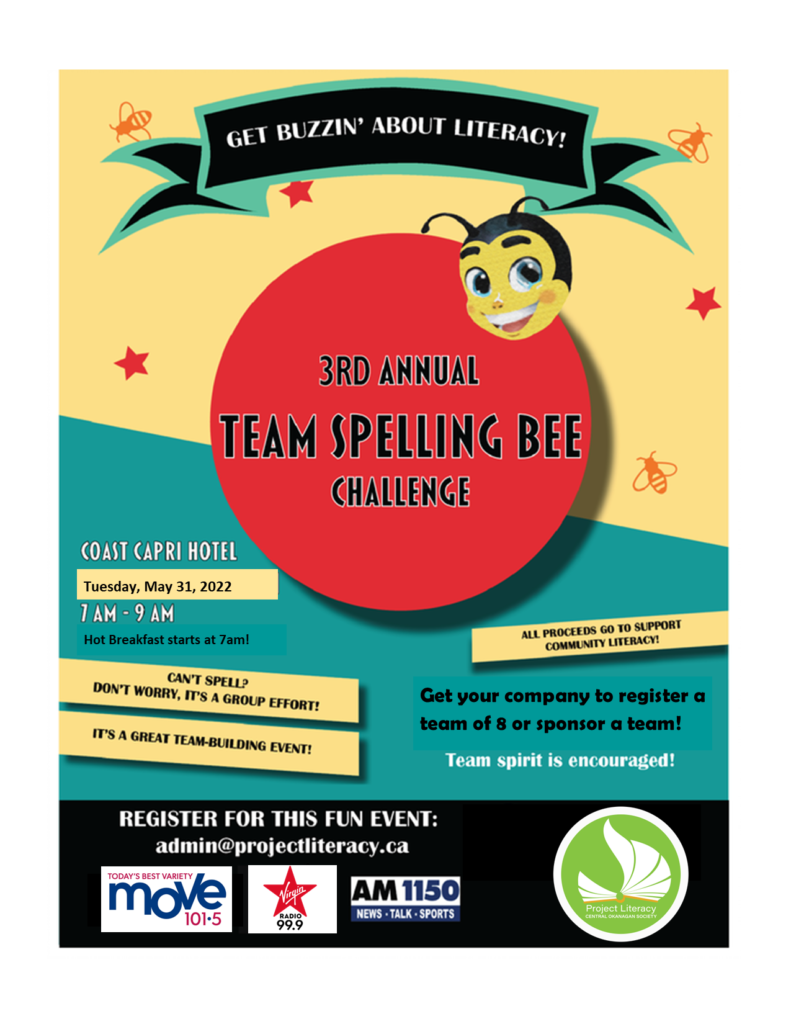 On May 31st, 2022, Project Literacy hosted our 3rd Annual Adult Team Spelling Bee Fundraiser at the Coast Capri Hotel in Kelowna.
All funds raised from the Team Spelling Bee go toward supporting our literacy programs. The Team Spelling Bee included coffee, tea, fruit juice and a hot buffet breakfast! The words were tough but the competition was even tougher. Seven teams of eight adults competed.
This year's winning team was UBC Okanagan aka "U Bee Seeing Us Winning!" They are the newest team to join our other ranking champions on the Spelling Bee Trophy.
The Team Spelling Bee is a great way to support literacy programs for children and adults.
Click here for more details!
Media Sponsors: