This program is for adults 19+ only.
Who do we help?
Project Literacy supports adults who are 19 years or older with English literacy support.

If you want to improve your English reading, writing, and speaking, Project Literacy can match you with a volunteer tutor to help you learn. Our tutors come from diverse backgrounds, including teachers, university students, professionals, trades and retired people. Many have experience teaching English as a second language. We have had many learners achieve important milestones with our support. These include accomplishing personal, academic or work goals.
You can have help with:
Improving your English
Getting a new job
Going to school
Becoming a Canadian Citizen
Receive help with:
Basic reading, writing and math skills
Speaking English
Canadian English Language Proficiency Index Program (CELPIP) Test
Language Proficiency Index (LPI) test
Employment specific terminology
Trades math entrance exams
Apprenticeship training materials
Preparation for post-secondary courses
Skills upgrading for employment
Job application forms, citizenship preparation, and much more!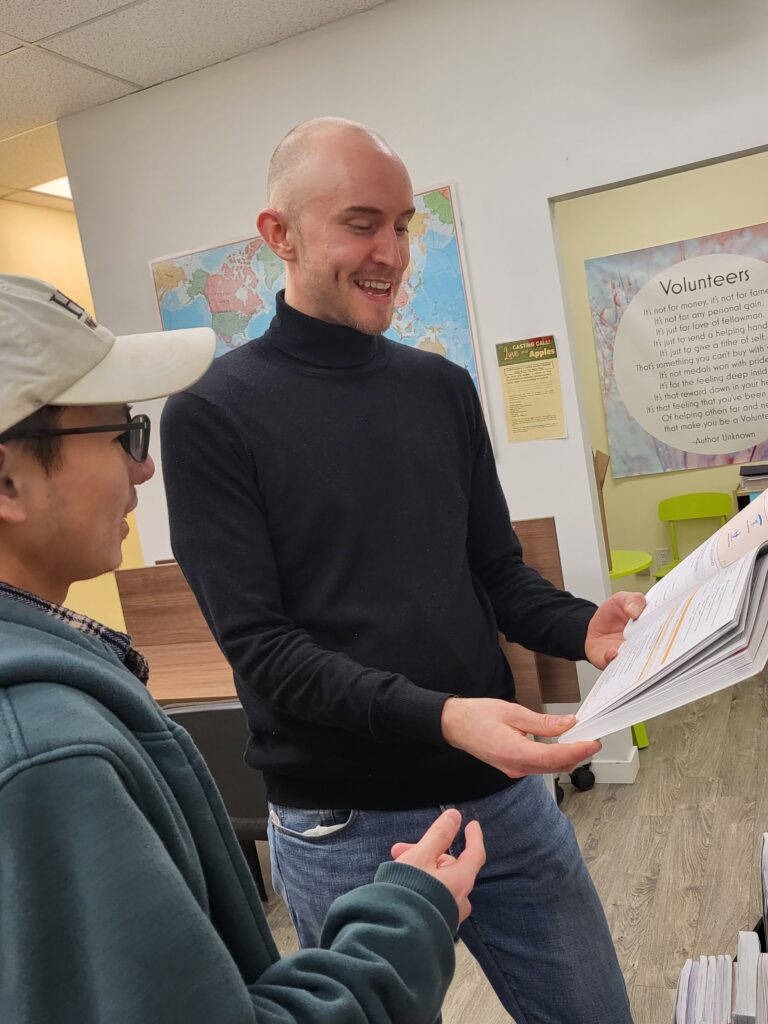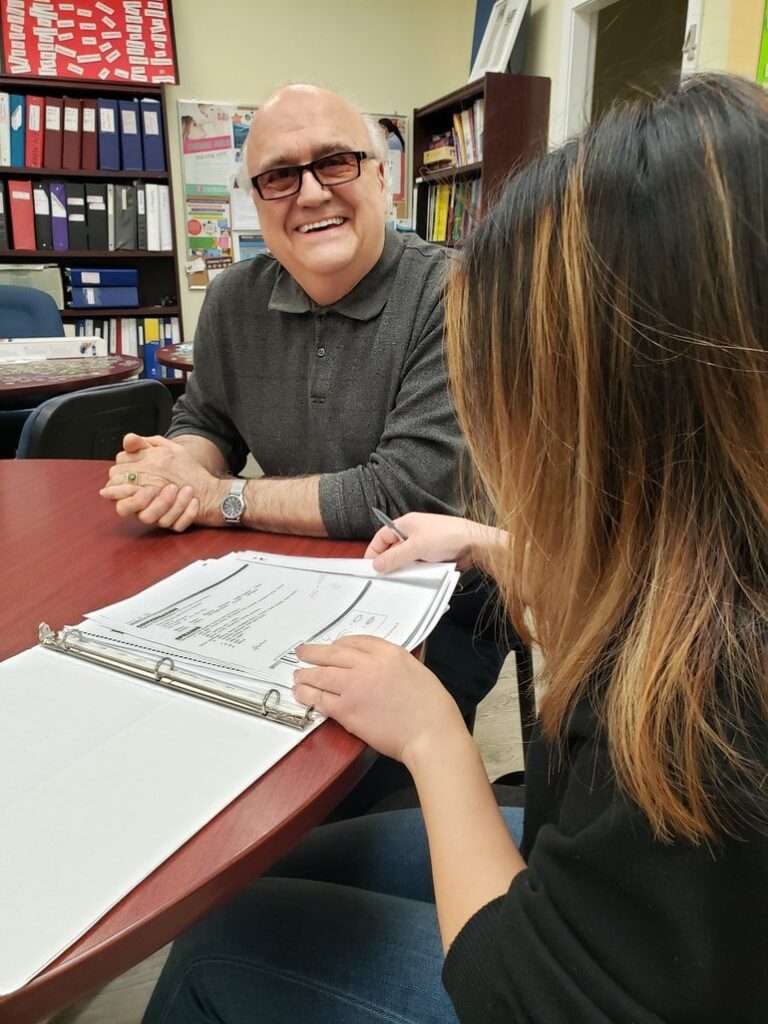 How to get started
If you are interested in learning English, click here and complete the Become a Learner Form.
If you are interested in teaching English, click here and complete the Volunteer Form.
Our Education Coordinators will book an appointment for you at our Learning Centre located at 1635 Bertram Street, Kelowna.
Learners: the Education Coordinator will assess what level of English literacy you have, learn more about your goals, your background and find out your schedule.
Tutors: the Education Coordinator will learn more about your teaching goals, your background and find out your schedule.
There will be a waiting period while the Education Coordinator matches you with a suitable learner/tutor.
Depending on the literacy goals, lessons may run for weeks or even years.
Provide Online Tutoring
This program offers tutors and learners the flexibility to meet remotely by using a video conferencing platform of their choice. Project Literacy uses and offers technical support for one specific platform.
Tutor and learner requirements are the same for the online program as they are for the in-person program One-to-One Core Tutoring program.
Please talk to our Education Coordinators to learn more.
Our Learning Centre
We offer a safe, welcoming and cheerful learning centre located at 1635 Bertram Street.
We are located in downtown Kelowna, at 1635 Bertram Street, and have six study rooms where tutors and learners can meet. You can also meet your tutor in public spaces that suit both of your schedules or online via zoom or skype. Tutoring in personal homes is not allowed.