This program is for adults only.
Success in learning math is based on how you are taught and how often you practice. For many of our learners, fear of math is a common experience. Our tutors understand that and will help you conquer your fear.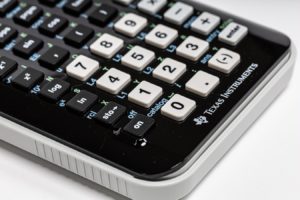 Our adult math learners usually come to learn a specific type of math related to their work, a college course they want to take, or for acceptance into an apprenticeship program. Because their needs are concrete and immediate, learners are actively involved in determining how and what they will learn.
People learn at their own speed and in their own ways, this depends on their educational history, personality and learning styles.
Our math tutors are non-judgmental and patient. They understand that many learners have had negative experiences learning math in school. Their aim is to put you at ease. They work in small easy steps to help you achieve your goal.
What can you expect?
The first step in our math tutoring is to find out your needs:
What kind of math you need to learn?
How much time do you have to learn the material?
What is your schedule and when can you fit lessons into your schedule?
What is your learning style?
Our math tutors with work with you to find out how you prefer to learn. This might take some trial and error, but you will eventually find out the best way for you to learn math.
Your tutor will give you lots of exercises to practice your math skills between tutoring sessions. When you are ready to try some trial tests, your tutor will provide you with the type of questions that you are most likely to experience on the real exam you want to pass. We have access to sample tests for high school level math, college entrance requirements, and Red Seal trade certification exams.
Depending on your needs, your tutor can coach you in test writing strategies to help reduce anxiety and make best use of your time.
It is not that I'm so smart. But I stay with the questions much longer.

Albert Einstein
If you are interested in learning Math, click here and complete the Become a Learner Form.
If you are interested in teaching Math, click here and complete the Volunteer Form.