Contact
Learners of the Month
APRIL 2022
Hanan Aqlan
Meet Hanan Aqlan, our April 2022 Learner of the Month!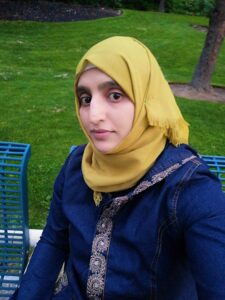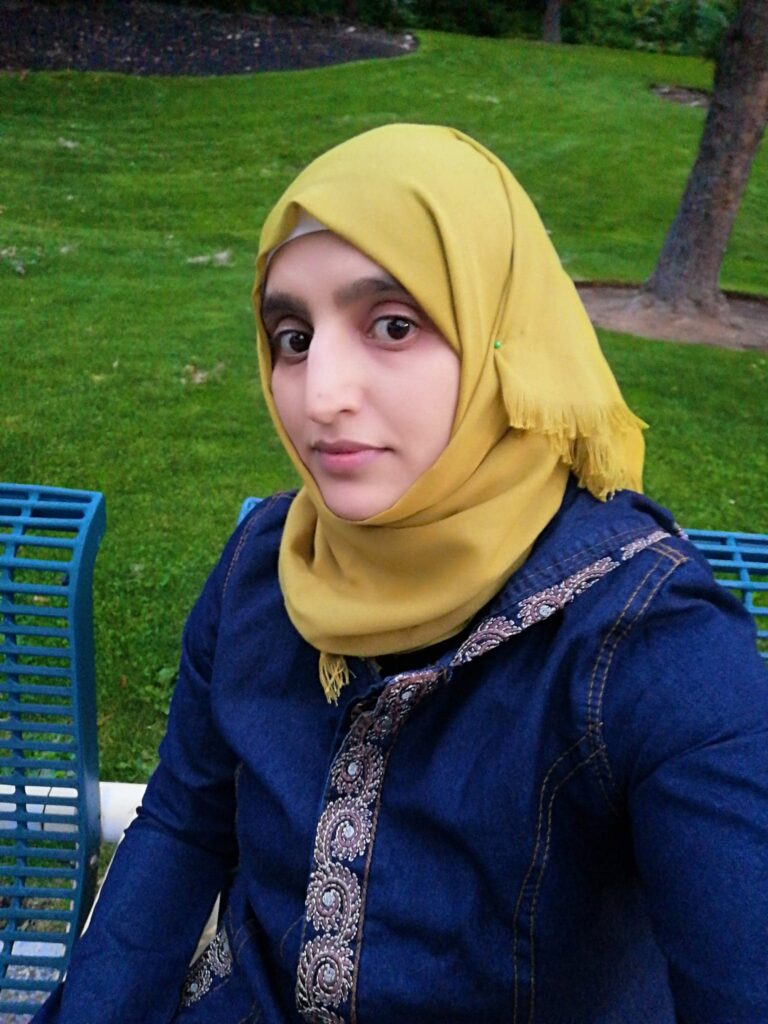 Hanan Aqlan was born in Yemen in 1985. In 2012, she received the Bachelor Degree in Islamic Studies & Arabic language from Taiz University. Hanan is married and has four children: two boys and two girls, the latter two were born here in Kelowna. She moved to Canada with her family in 2019, when her husband received a work permit to work as a 'Post-Doctoral Researcher' at UBC-Okanagan. 
Before she joined Project Literacy, she was unable to speak a single English word. Because of that, she preferred to stay home and not be involved in Canadian society.  She was even afraid to go shopping as a means to avoid feeling embarrassed that she could not communicate with others.
Hanan's main goal was to be able to speak simple sentences that are required for even short conversations. She also aimed to understand what others were saying to her. In addition, she wanted to improve her reading skills so she could read books to her children.
When she arrived within the Learning Centre, Elaine at Project Literacy immediately let her know that learning English was not as difficult as she had imagined. Thus began her journey of learning English.
Hanan's Tutor is Sana. Sana first encouraged her to do her best to learn the language. Sana has made Hanan love to learn the language and has made her life significantly easier. Sana has used efficient and simple approaches to improve Hanan's reading, listening, speaking, and writing skills. Now, Hanan feels that she is progressing well in the way that she had hoped. In particular, Hanan is able to now express her feelings and thoughts and is able to understand most of what people say. Hanan's main interest now is to be more fluent in English.
In her private time, she loves to walk and explore the beautiful places in Kelowna. She also loves to cook for her beautiful family and enjoys reading books.
We are so proud of all of Hanan's accomplishments as she continues on her English learning journey and are happy to call her our April Learner of the Month!
MARCH 2022
Kate Kobryn
Meet Kate Kobryn, our March 2022 Learner of the Month AND International Woman of the Year!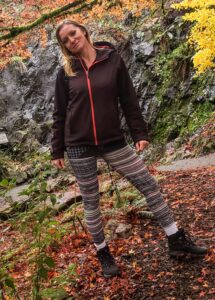 Kate is originally from Poland. She moved to Canada sixteen years ago, by herself, with three suitcases in her hands. Life was a fresh start and it was quite the rollercoaster ride. She is an active person who works very hard and is always open to learn new things. Kate is also a mother of two handsome boys and she has a cat.
While at Project Literacy, her goals were to score better at the IELTS (International English Language Testing System) and overall improve her English skills. "Thanks to Project Literacy I scored higher on the test and because of that I was admitted to the 'Practical Nursing Diploma' Program at Okanagan College."
Kate has been working in hospitality for quite a few years, while she was busy raising her children. She has been constantly learning. She also completed her Fitness Instructor certification and few years ago started her own photography business.
Elaine Johnston, Education Coordinator for Project Literacy, tutored Kate with her English learning and together, they developed a wonderful relationship and truly enjoyed each other's company. They discussed many topics, openly, and it helped Kate to improve her language and critical thinking skills.
Kate cannot live without chocolate that is her little pleasure in life. Matcha tea is her second one. She likes photography, watching mind-bending films, bubble baths, hiking and going to the gym. Kate likes exploring alternative medicine and spirituality. She feels like she was born with a book in her hands; she just loves to read books and write.
We are so proud of Kate's accomplishment and feel that she is so deserving of the title of 'International Woman of the Year 2022' AND March Learner of the Month. She is driven, energetic, optimistic and a true story of success through Project Literacy.
FEBRUARY 2022
Ezequiel Alanis Gonzalez
Meet Ezequiel Alanis Gonzalez, our February 2022 Learner of the Month!

Ezequiel was born and raised in Monterrey, the second largest city in Mexico. He has always been very curious, and discovered his love for engineering and computers while he was a child when he used to disassemble his toys to see how they worked. Later, he started to take computer lessons during the summers. Ezequiel is the oldest of 3 children. He has two sisters who still live in Mexico. He also has a daughter named Sara and she has lived longer in Canada, now, than in Mexico. She will be four, next April. They have two pets: a dog named Nala and a cat named Miztly. Ezequiel wanted to bring them to Canada, too, but, due to Covid-19 restrictions, they were not allowed. He is determined to get them here one day.
Life before Project Literacy was not easy for Ezequiel. The stress of moving abroad, escalating issues at work while struggling to keep up on his activities, take notes, have conversations at full speed — this was his first experience living in an English-speaking country. He was determined to meet his personal goals to increase his speed of speaking, learn the regional language, the slang, the "real" English that is entirely different from the one you learn in schools. Project Literacy has helped him by giving him the opportunity to practice with his tutor, Jeff, in an informal and stress-free environment. This, in particular, has helped him a lot. After some sessions, he even noticed how he became more fluent and confident in conversations. The most fantastic thing for Ezequiel is that his tutor helped him practice his English and understand the Canadian culture, the city, his experiences working in Canadian companies and even how investments work in Canada, among other topics. The most important thing for Ezequiel was the friendship that helped him have a sense of belonging. While working with his tutor, Jeff, at Project Literacy, Ezequiel succeeded in his first Canadian job, passed his IELTS (International English Language Testing System), became a Permanent Resident and accepted a new job offer from a new company.
Ezequiel's main hobby is my work, learning new technologies and creating software. But living here, he has learned to have different seasonal activities. In spring, he grows vegetables in his garden, and last summer, he started to practice outrigger canoeing in the lake and went camping the most he could. Now his daughter loves campfires and grilled sandwiches.
This winter, he is learning cross-country skiing, and hopefully, he will continue enjoying more beautiful things here in Canada for a very long time.
He is so happy about having this opportunity and very grateful for all the support of all Project Literacy staff. We are so proud of him and are happy to call him February's Learner of the month!