MAY 2023
Somaye Mahmoudi
Meet Somaye Mahmoudi, our May 2023 Learner of the Month!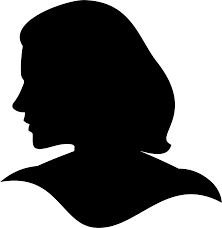 Somaye prefers to be called by the first four letters of her name: Soma. Soma arrived in Canada with her family in September 2022. They are a family of four, consisting of her husband, their two beautiful daughters, Nila and Naria, and Soma, herself. She takes immense pride in her two daughters. Their roots trace back to the western region of Iran and they identify as Kurd. While her mother-tongue is Kurdish, Soma is also fluent in Persian. In Iran, she obtained a Master's degree in Educational
Management.
As a young mother, her professional journey has been influenced by various factors. Before coming to Canada, her work experience included a brief tenure as a kindergarten principal. However, she had to reduce her work hours after the birth of their second daughter. Subsequently, the COVID-19 pandemic hit, resulting in the closure of schools in their country. During this period, Soma embraced the role of a teacher-mom, dedicating her time to educate and care for her children at home.
She is an animal lover but currently, they have decided not to have any pets as they believe it is best for their family's lifestyle and the well-being of their children to solely focus on their needs without additional responsibilities.
Before joining Project Literacy, Soma's language skills were limited. She struggled with using correct tenses and often relied on simple sentences in her daily conversations. However, with the help of Gerry, her One-to-one Tutor, she learned how to incorporate subordinators and coordinators into her speaking and writing. This improved her ability to construct more complex and grammatically accurate sentences.
During Soma's time at Project Literacy, her main goals were to become fluent in spoken English, use natural and relaxed sentences when conversing with others, and prepare herself for future job opportunities. She recognized that improving her English skills was essential before entering the workforce. To achieve this, she focused on enhancing her writing abilities, particularly by writing weekly journals. This practice helped her overcome her initial struggles with writing and allowed her to express herself more effectively.
Soma feels that Project Literacy played a crucial role in supporting her on her journey towards achieving her goals. During her time in the program, she also had the opportunity to work one-on-one with Education Coordator, Elaine, an exceptional tutor, as Gerry was temporarily unavailable. Elaine's guidance was invaluable, and Soma felt she benefitted greatly from her expertise. Through their sessions, she not only improved her language skills but also gained a wealth of knowledge about Canadian culture, which enhanced her understanding and ability to communicate effectively in various social contexts.
One area where she experienced significant growth was in her email writing skills. In her home country, email usage was primarily limited to academic purposes. However, recognizing the importance of email communication in everyday
routines, Project Literacy provided focused support in this area. Gerry, Soma's dedicated tutor, played a pivotal role in helping her to master the art of writing emails. The guidance of these two women's instruction equipped Soma with the necessary skills to craft professional and effective emails for various purposes.
Thanks to the combined efforts of Elaine and Gerry, Soma's learning experience at Project Literacy was enriched, and she has made substantial progress towards her goals. She not only expanded her understanding of Canadian culture but also developed the ability to confidently write emails; a valuable skill for both personal and professional communication.
Her tutoring relationship with Gerry had a significant impact on her learning. Gerry's patience and assistance helped Soma greatly in using idioms in her speech. She has a friendly and comfortable rapport with Gerry, and she appreciates
that she is knowledgeable about different cultures. This makes Soma feel at ease and allows her to speak without worrying about making mistakes or saying something wrong. Project Literacy always feels like a stress-free and supportive family, where she can interact with other tutors like Alex and staff like April to improve her speaking. Since her time at Project Literacy, she has been actively practicing her language skills and is grateful to the entire community for their support and guidance.
Soma's passions are drawing with pencil and charcoal. It allows her to be creative and find tranquility in her spare time. She also enjoys reading books, immersing herself in different stories and expanding her knowledge. Baking is another activity that brings her immense happiness. She loves the process of mixing ingredients and seeing them transform into delicious treats. Making birthday cakes is especially enjoyable for her, as it allows her to celebrate special moments with loved ones. In addition to her personal pursuits, spending quality time with her daughters is a cherished part of Soma's life. They go for walks, visit parks, and create lasting family memories. Whether it's a leisurely walk around their apartment building during weekdays or exploring new places together on weekends, these moments with her family remind her to appreciate
the simple pleasures that make life meaningful.
We are so pleased that Soma came to the Canada and the Okanagan and, of course, through the doors of Project Literacy. We look forward to many more days of conversing and learning with Soma and it is with such joy that we name her as our May Learner of the Month!
APRIL 2023
Klymiuk "Kos" Kostiantyn
Meet Klymiuk "Kos" Kostiantyn, our April 2023 Learner of the Month!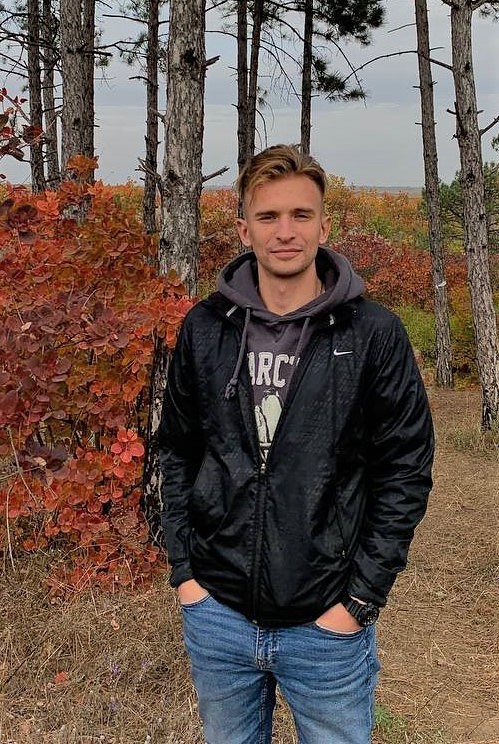 Kos is 27 years old. He is from Ukraine, having grown up in Odessa: a beautiful city by the sea and a great place to live. He is a Hydrogeological Engineer and a sailor.
Before joining Project Literacy, he was new to the English language. He came here looking to increase his vocabulary, study grammar, and improve his reading and writing skills. Project Literacy provided Kos with all this knowledge and continues to do so at the highest level!
His Tutor, Doug White, is an incredible teacher! During their lessons, the conversations never stop. They have time to deal with the topic of their lesson, practice reading, replenish Kos' vocabulary, and also discuss their previous weekend and/or stories from their lives.
Kos really enjoys sports. He loves to swim, go to the gym, and hike. He also loves to meet with his friends for some fun; in particular to eat great food and drink tasty beer.
We are so pleased that Kos came to the Okanagan and to Project Literacy to learn English. It is with such enthusiasm that we name him as our April Learner of the Month!
MARCH 2023
Valentyna Koval and Serhii Podzolkov
Meet Valentyna Koval and Serhii Podzolkov, our March 2023 Learners of the Month!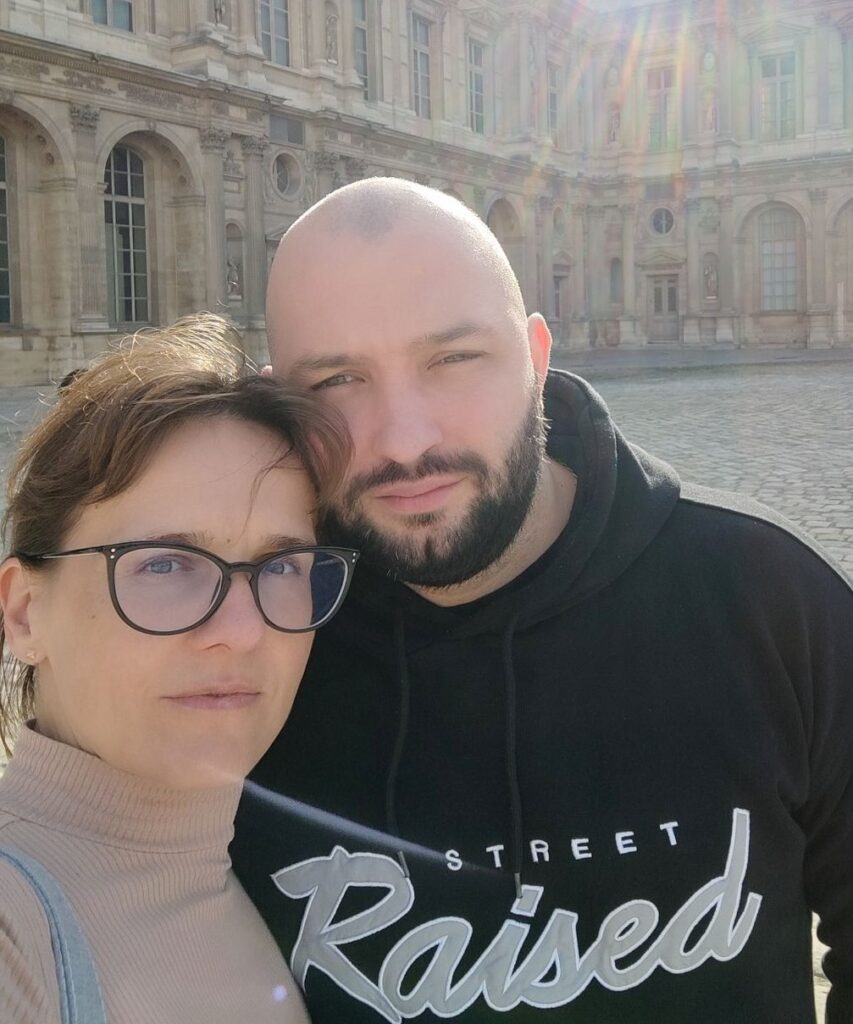 Valentyna and Serhii came to Kelowna, together, from Ukraine on the Cuaet program.
Valentyna
Valentyna was born in Russia and moved to Ukraine, with her parents, in 1991 to live with her mother's parents. She has two beautiful sisters, Svitlana and Anastasiia, and a daughter Victoriia. She loves cats and had a beautiful cat named Katie which had to stay behind in Ukraine.
It is difficult for Valentyna to describe her life prior to coming to Canada. She mostly worked and had never been anywhere further than Poland.
Her goals, while at Project Literacy, are to learn English, interpret the grammar and, most importantly, start to understand it by ear. In keeping with learning all of the above, she now feels more confident when she needs to ask questions or speak English. She feels so very grateful to the people who participate in this organization and have helped her not only in learning English, but also in adapting to a new life.
In her spare time, Valentyna likes to knit and read books. She also loves spending time with her family.
Serhii
Serhii was born in Ukraine, in the city of Melitopol. He has an older brother and his mother. He worked in Poland for two years and flew to the city of Kelowna in 2022 on October 31st.
His Project Literacy goal is to learn English alongside his lovely girlfriend, Valentyna.
When not learning English, Serhii enjoys soccer and video games.
Their tutors, Basil and Rita, have helped Serhii and Valentyna so much in learning English, as well as aided in solving some daily life situations that have arisen. It is their relationship with Basil and Rita that has had a very good effect on their abilities to learn. They both feel easy and comfortable with learning with them and are very thankful for their help.
We are so pleased that Serhii and Valentyna benefit so much from their English learning experience and are able to utilize these skills in their day-to-day life. It is our heartfelt joy for us to name them our March Learners of the Month!
FEBRUARY 2023
John Hough
Meet John Hough, our February 2023 Learner of the Month!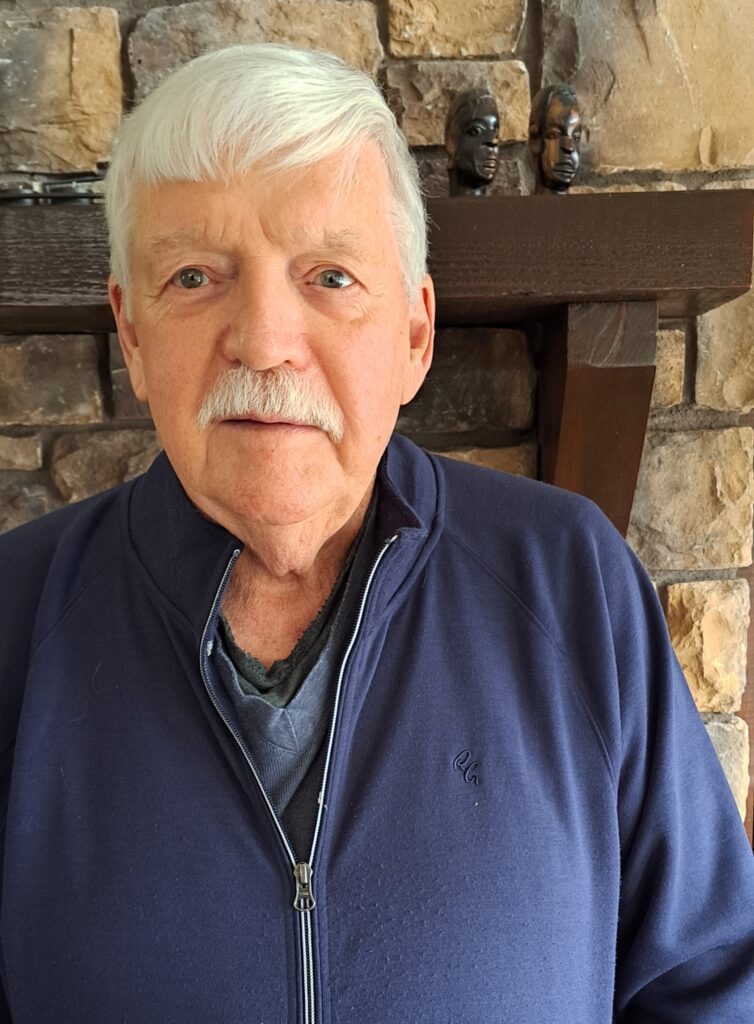 John Hough is one of our senior digital learners! He is currently retired and enjoying life with his lovely wife.
Before joining Project Literacy's Digital Literacy Program, John was missing that necessary knowledge of the use and operation of his cell phone. He very much wanted to change this. John was paired with Gary and received one hour learning sessions, weekly, over a span of six weeks. Since then, he's been trying to put the training to use by "irritating everybody [he] knows with emails, texts and phone calls."
Here is what John had to say about the program:
"The Digital Literacy program offered by the Project Literacy Central Okanagan Society is a perfect way for seniors who have avoided Technology like the plague to be introduced to cell phones in an informal informative environment. Seniors have various reasons for not joining the technological revolution but at some point everyone faces the realization that rotary dial phones are not coming back and modern methods of communication are not only here to stay but are evolving daily!
You have to start somewhere and relying on your 14 year old grandson is not the answer. Options are limited but the Project Literacy Digital Literacy Program provides a very viable opportunity. The sessions are very informal and cover the basics. You will learn to make and receive phone calls, send and receive texts, use your camera and get an introduction into apps. As the training is informal there is not a set curriculum and you can ask any question you like. There are no exams so those adverse to tests need not fear. The object is to learn as much as you can so you can join the revolution.
I took the training and I'm happy I did so!!"
John used to be a fanatic fisherman but he doesn't get out as much as he used to. Although, at present, he is engaged in planning a sturgeon fishing trip!
We are so pleased that John enjoyed his digital learning experience and is able to use his phone now with confidence. We are also very grateful for his exuberant feedback about the program. It is our sincere pleasure for us to name him our February Learner of the Month!
JANUARY 2023
Jiyoun "Ruth" Kim
Meet Jiyoun "Ruth" Kim, our January 2023 Learner of the Month!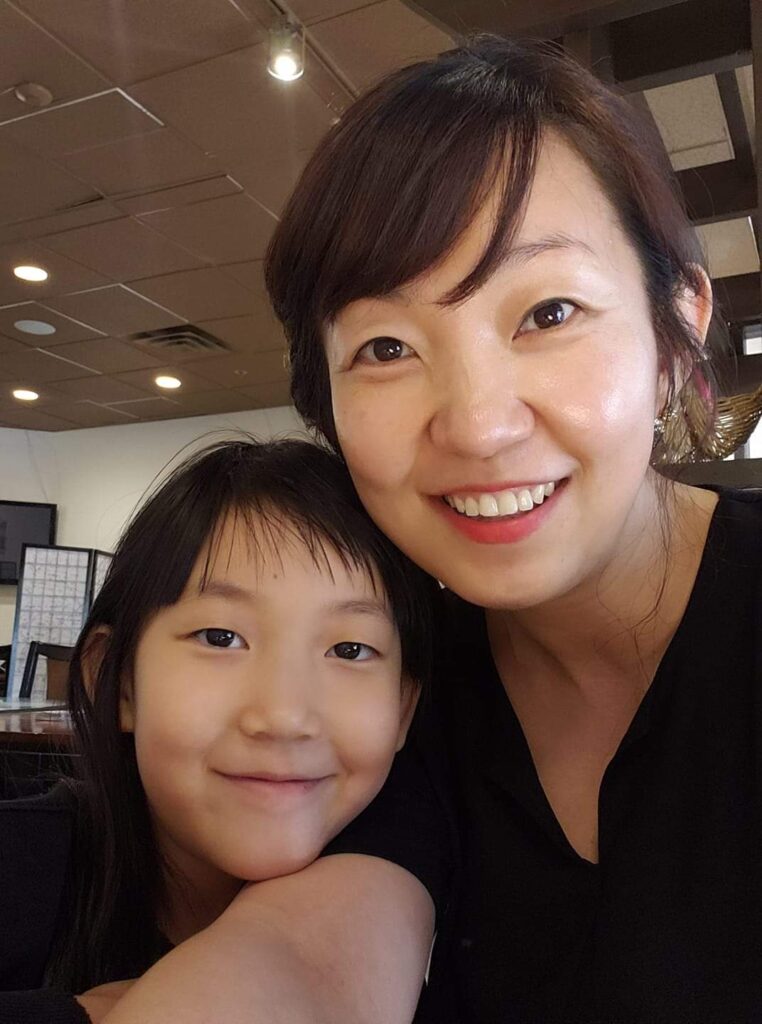 Jiyoun Kim was named by her grandfather. Most people call her Ruth because it is difficult to pronounce her Korean name.
There are five members of her family: her husband, eldest daughter, son, youngest daughter and herself. The Kim family loves to stay at home and talk to each other, watch movies and play games. One day, they hope to add a dog to the mix.
Prior to learning with Project Literacy, Jiyoun's life was very busy but she wanted to learn a new language and culture. She also wanted to talk to her fellow Canadians but there were very few opportunities.
Jiyoun's learning goals included bettering her English skills through the level test so that she could fully understand the words, idioms, etc. that she required for reading and writing. She also needed to prepare for the IELTS test, so her tutor provided a lot of help with practicing and learning information needed to take it.
With the tutoring relationship provided by Project Literacy, Jiyoun was able to learn a lot of pronunciation and idioms and words that she normally didn't use very often when she spoke English. Her tutor also helped her navigate the "awkward or incorrect parts of sentences correctly."
When not learning English, Jiyoun loves to watch movies (in particular Marvel films), enjoy the comforts of her home and knit in her rocking chair. She also loves drinking coffee whilst listening to the sound of rain. Professionally, she runs a PHO restaurant in Lake Country called Bun Ta Pho Grill. She loves cooking at her restaurant and creating new recipes for more delicious sauces and broths. Click here for more information and to order your next meal!
Jiyoun is a wonderful example of success through hard work. It is an absolutely joy for us to name her our January Learner of the Month!
NOVEMBER 2022
Katrin Saegling
Meet Katrin Saegling, our November 2022 Learner of the Month!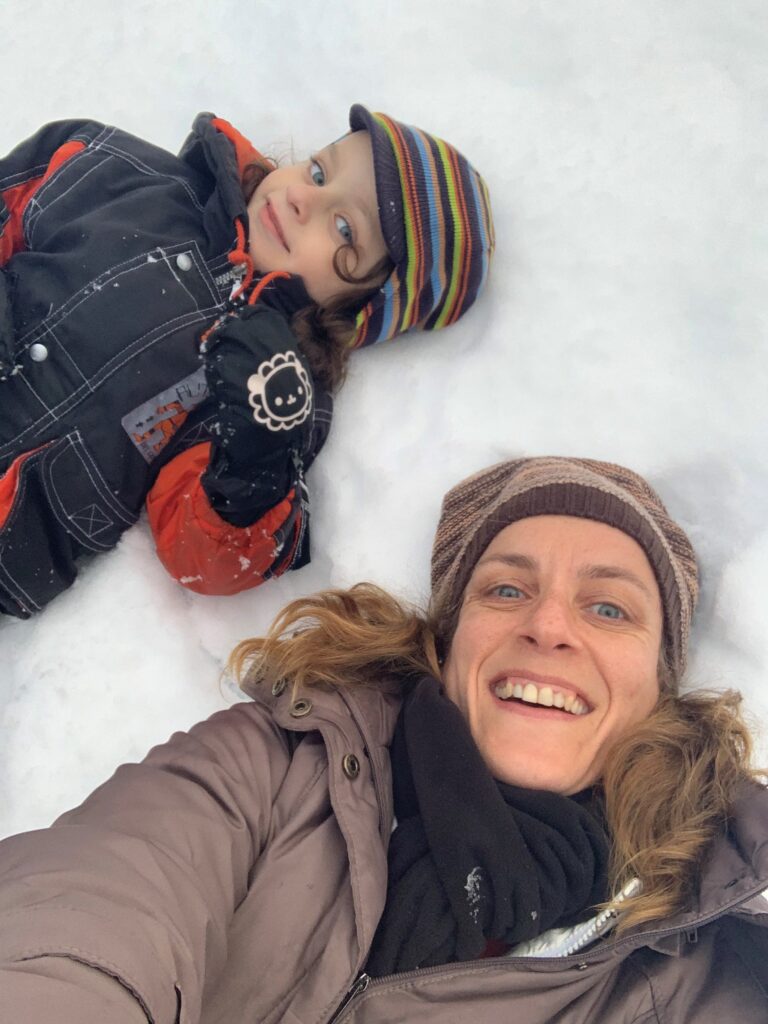 Katrin has lived in Kelowna for approximately five years. She is originally from Germany and came to Canada with a Work and Travel Visa for one year, in 2015. By the end of 2016, she had to return to Germany until she was able to finally secure her Permanent Residency. This was not her initial plan; however, she met a special someone whom she married. Katrin went to English class for about a year and then she had a baby boy. Her son is now three years old, so she is able to continue improving her English skills with her tutor, Elaine, at Project Literacy to be prepared for the workforce or school and living in Canada, generally.
Prior to Project Literacy, Katrin was a stay-at-home mom and attended parenting groups until Covid-19 interfered with meetings. She and her family adore being outside in parks so that's how they spent the majority of their free time.
Katrin's goals are to become more fluent and confident with her English. She wanted to pick up where she left off before having her son. She is currently at Level 8 and does not want to leave Project Literacy until she reaches Level 9.
By giving her diversity in learning the language in all aspects: reading, writing, listening and speaking, her tutor, Elaine has helped to achieve her goals. She is constantly learning new vocabulary with practices and homework that she truly can enjoys.
Katrin is so pleased with her tutor and feels she has "the best tutor ever." Elaine is really kind and understanding and has given her confidence in herself and her progress in learning the language. This really helps her to stay positive and automatically supports her ability to learn more efficiently.
In her spare time, Katrin likes practicing yoga, going for walks or hikes, doing something creative, reading a book or creative writing. Her greatest joy, however, is her little son whom she spends as much time with as possible. He keeps her fit by bringing her into his almost 4-year-old world and exploring the outdoors.
Katrin is such an incredibly hard-worker, and she has made such strides. It is a true pleasure to call her our November Learner of the Month!
OCTOBER 2022
Freba Hassin
Meet Freba Hassin, our October 2022 Learner of the Month!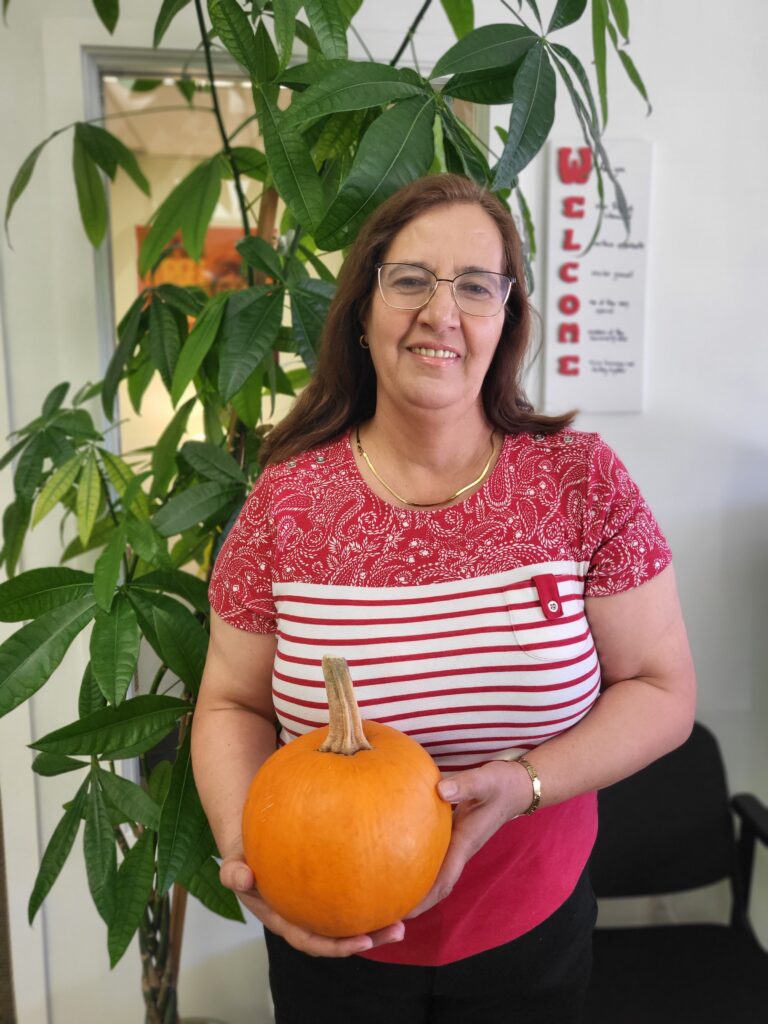 Freba is a mid-wife and former teacher. She has two sisters and one brother with nieces and nephews. She is proud to say that they all have excellent educations.
Before Project Literacy, she did not understand a word of English. Her goals are to learn English fluently enough to become a volunteer tutor, herself!
Project Literacy has helped her to achieve her goals with its unique and easy lessons. She is enjoying her lessons so much that she hopes to increase her learning schedule to three times a week. Her tutor, Felour, is extremely kind and understanding as are the excellent staff of Project Literacy. Felour has really fine-tuned Freba's ability and has encouraged her to be interested in studying outside the learning centre.
Freba is so very fond of music and educational films and loves spending time with her friends. She enjoys helping others who remain in her country — something she has always done.
Freba has made such wonderful progress and we are so proud to call her our October Learner of the Month!
SEPTEMBER 2022
Serhiy Pomazan
Meet Serhiy Pomazan, our September 2022 Learner of the Month!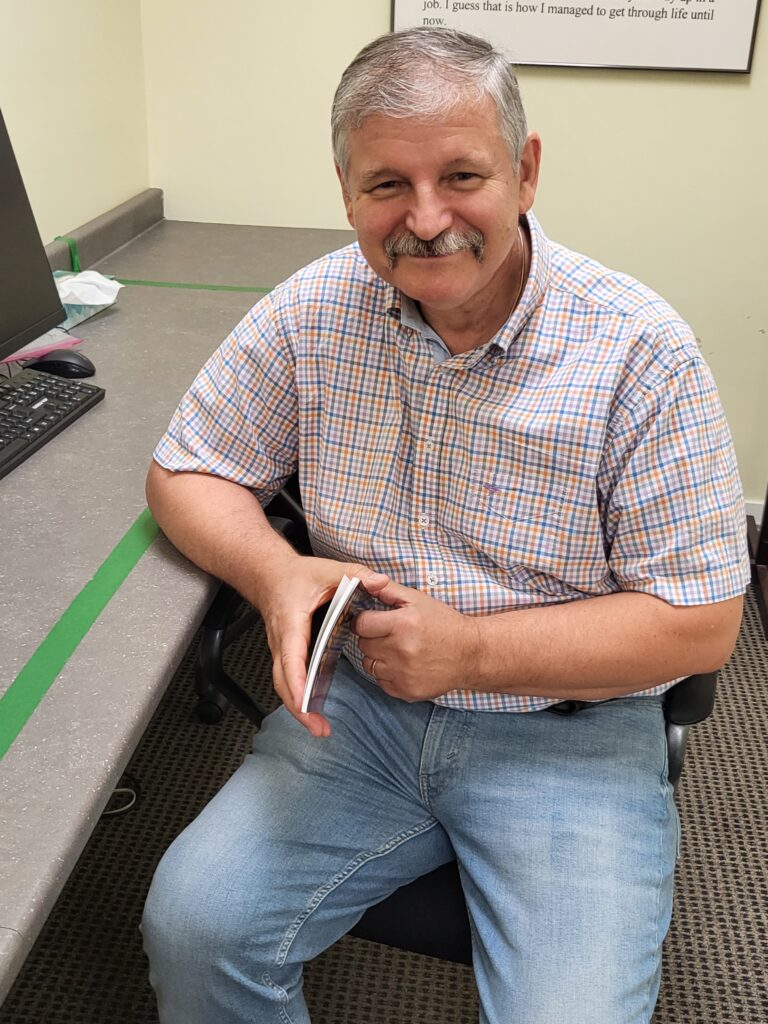 Serhiy and his family are from Ukraine. He is a husband, a father of three amazing children, and a proud grandfather of two beautiful granddaughters. He also has a lovely German Shepherd named Troy, who had to stay behind in Ukraine.
Before joining Project Literacy, Serhiy had very little confidence in his English speaking abilities. He wasn't eager to chat with a cashier at a grocery store and even more less open to a discussion with a bank teller. His main goal was to improve his English so that he could communicate socially, improve his listening skills and gain confidence.
Serhiy has found that consistent learning each week with his tutor, Tom, and the homework material provided by Project Literacy helped him with his progress. The readings helped him to improve his vocabulary greatly.
The welcoming environment at Project Literacy has encouraged Serhiy to practice his English and not fear making a mistake. He knows that he is here to learn, and mistakes are part of the learning process. Since his time at Project Literacy, he's been working a lot, however, he also prioritizes helping his son with making deliveries for Alchemy Bread.
In his spare time, Serhiy enjoys outdoor activities. Nordic walking is one of his favourite exercises. He also looks forward to skiing with his family each winter. It brings him the most pleasure.
Serhiy is a bright ray of sunshine within the learning centre. He is extremely helpful when we need a translator for his fellow Ukrainian Learners (of which we have many, now). Serhiy has shown great progress and is so deserving to be our September Learner of the Month!
AUGUST 2022
Melese Haile
Meet Melese Haile, our August 2022 Learner of the Month!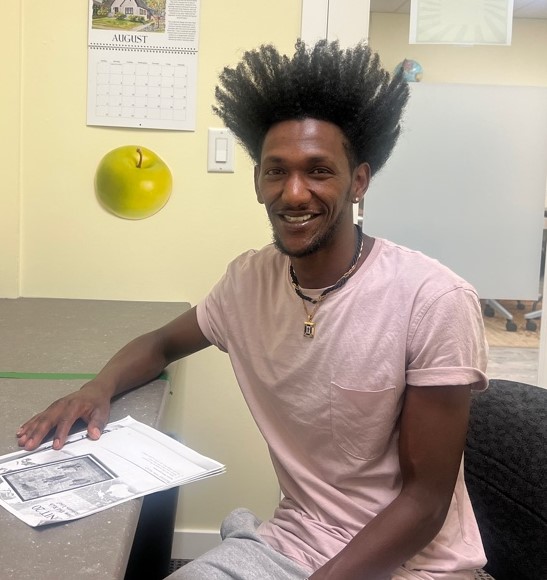 Melese comes to Canada from Ethiopia and he works for Kelowna General Hospital in the laundry department. He currently lives with his aunt who is a Lab Tech, also at Kelowna General Hospital. His mother and sister still reside in Ethopia. He also works with a fellow learner, who he calls his "cousin" for a major business cleaning company. He generously sends much of his earnings to his family back in Ethopia.
Before coming to Project Literacy, it was difficult for Melese to communicate with other people. It was especially difficult at his place of work.
His goal was to learn enough English so that he could go to college. He is thinking that perhaps he will study to be a Lab Tech or a care aide.
Melese wishes to thank Project Literacy because his tutoring with, Dale Darychuk and Oliver Butterfield, has helped a great deal with his grasp of the English language. He now feels understood when speaking to others.
In his downtime, Melese likes to play soccer and pool. He is a professional dancer, sings and writes beautiful and soulful poetry. He also enjoys running; especially across the Bennett Bridge with is "cousin."
Melese's progress and determination is so inspiring and we feel that he is so deserving to be our August Learner of the Month!
JULY 2022
Lucky Zhang
Meet Lucky Zhang, our July 2022 Learner of the Month!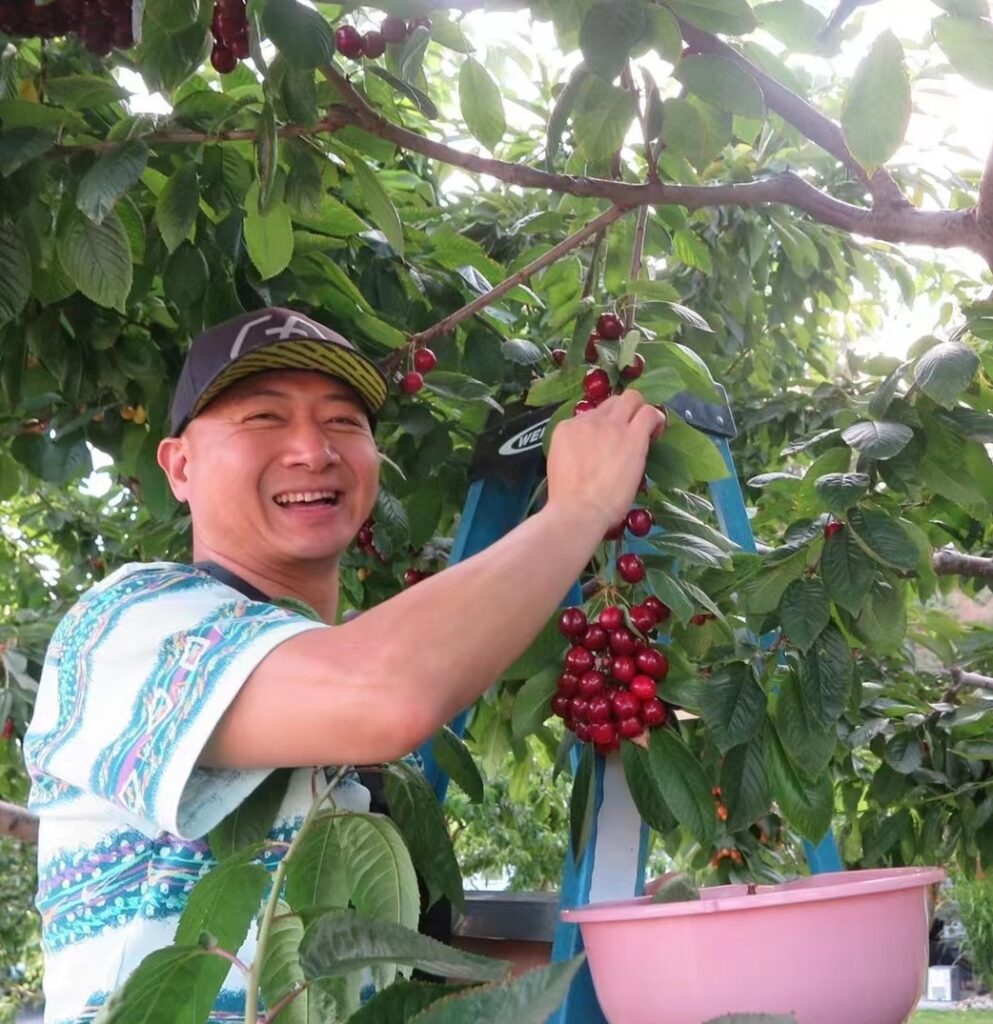 Lucky Zhang is originally from China. In 2018, he and his wife came to Canada with their son, Leo, because Leo wanted to resume his high school academics in Kelowna. Lucky used to work as an executive in the chemical industry, in China. He is now working at a local commercial lighting company as a Salesman. As for his wife, Nina, she is working at Costco part-time whilst also working as an Accountant at a local farm. Their son is now enrolled at UBC Vancouver. The family also has a dog called Rice, which is currently being taken care of by Lucky's mother in China.
In 2019, Lucky had the dream to become a permanent resident in Canada, but at that time, his English needed improvement, especially his speaking abilities. Therefore, it was difficult for him to master a second language, not only for daily tasks such as grocery shopping, but also simply communicating with his neighbours. He felt very frustrated in his day-to-day life before coming to Project Literacy.
One of Lucky's goals at Project Literacy was to pass the CELPIP exam which is part of his immigration requirement. The other goal was to communicate with local people fluently.
When Lucky first arrived at Project Literacy, he was given an entrance assessment and he was asked about the purpose for his learning. Ultimately, he was matched with a wonderful tutor, Alida. During the tutoring, Project Literacy staff always provided consistent support, such as lending books, materials and arranging zoom meetings, which helped to keep Lucky motivated, even during the pandemic. His tutor, Alida, gave him lots of help, as well, such as encouragement to speak English as much as possible, in spite of his broken grammar or inaccurate pronunciation. In addition, Alida recommended that Lucky read Castanet News, daily, which aided to improve his reading and writing skills, as well. After 11 months, Lucky passed the CELPIP exam; achieving the score he desired. Lucky is so appreciative to Alida for all of her hard work in tutoring him. Today, Lucky is still learning from her, especially with regards to speaking because he feels he needs to communicate well with his co-workers. Lucky feels like Alida has now become more like a mother-figure to him and he is so grateful to have met her.
In his spare time, Lucky enjoys listening to music, hiking, snowboarding and motorcycle riding around Okanagan Lake. He looks forward to paying all of this forward one day and maybe helping someone else change their life.
Lucky's progress and determination is so inspiring and we feel that he is so deserving to be our July Learner of the Month!
JUNE 2022
Mariana Kirilyuk
Meet Mariana Kirilyuk, our June 2022 Learner of the Month!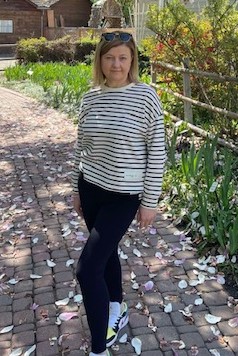 Mariana is from Ukraine. She is married with one son.
Before coming to Project Literacy, she was shy and afraid of people because they would say something; ask her questions and she wouldn't be able to answer. Since joining Project Literacy, her fear passed, although, she still does not understand English completely. Her goal is to become fluent.
Thanks to Project Literacy and her lovely tutor, Gerry, she is slowly moving towards that goal. She has a great relationship with Gerry and Mariana appreciates her patience as she learns more and more each day. Mariana finds her lessons so interesting. Before coming to Project Literacy, she tried to learn English on her own but was unsuccessful. The support of the Learning Centre completely changed her process.
Mariana loves sports, baking, cooking, manicures, taking walks with her family and, of course, learning English!
We are so happy with Mariana's progress and feel that she is so deserving to be our June Learner of the Month!
MAY 2022
Mohammad Sadegh Sekhavatjou
Meet Mohammad Sadegh Sekhavatjou, our May 2022 Learner of the Month!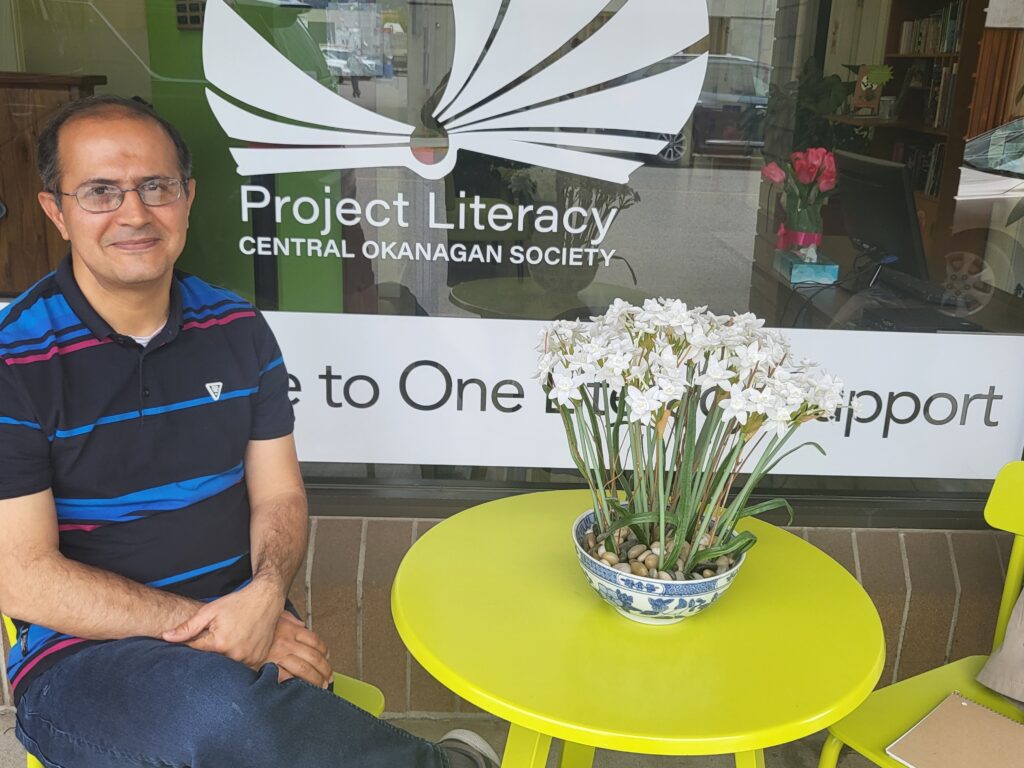 Mohammad and his family are originally from Iran and have come from a completely different lifestyle to Canada. They have been here for almost five years. His daughter and son grew up in Kelowna and they are so happy having done so. Living in this beautiful city, is the most important thing for Mohammad and his wife.
Immigration is sometimes challenging because of many new and different things. Learning a new language is one of them.
Project Literacy is a great place to learn English and embrace the Canadian culture. When he started to learn English at Project Literacy, Mohammad thought he could learn very quickly in a short period of time. Now, he understands the time it takes to progress. Slow and steady, wins the race!
Mohammad's English has improved exponentially during the last two years with the help of his tutor, Geoffrey. Together they read and work through grammar. Geoff's patience and understanding has been an important key, and Mohammad is so thankful for it.
Writing is one of Mohammad's hobbies. He has completed two micro fiction stories 'Pigs Factory' and 'Elizabeth and The Power' and he has two stories in progress. Mohammad also likes to play Ping Pong!
We are thrilled with all of Mohammad's accomplishments and are so pleased to call him our May Learner of the Month!
APRIL 2022
Hanan Aqlan
Meet Hanan Aqlan, our April 2022 Learner of the Month!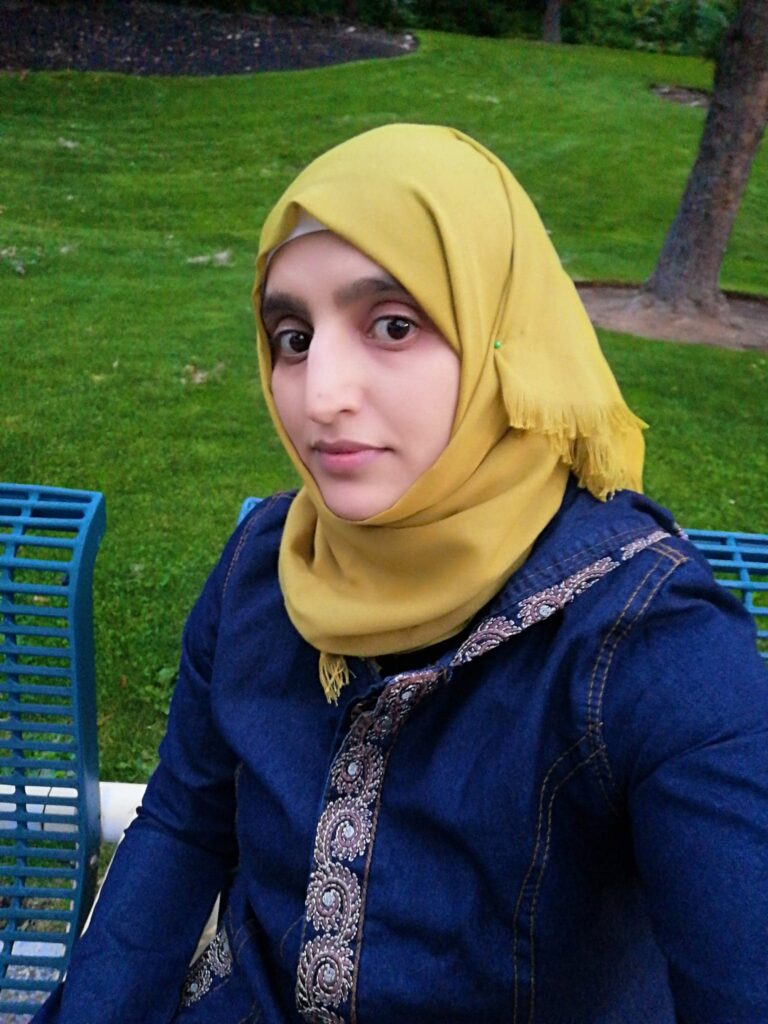 Hanan Aqlan was born in Yemen in 1985. In 2012, she received the Bachelor Degree in Islamic Studies & Arabic language from Taiz University. Hanan is married and has four children: two boys and two girls, the latter two live here in Kelowna. She moved to Canada with her family in 2019, when her husband received a work permit to work as a 'Post-Doctoral Researcher' at UBC-Okanagan.
Before she joined Project Literacy, she was unable to speak a single English word. Because of that, she preferred to stay home and not be involved in Canadian society. She was even afraid to go shopping as a means to avoid feeling embarrassed that she could not communicate with others.
Hanan's main goal was to be able to speak simple sentences that are required for even short conversations. She also aimed to understand what others were saying to her. In addition, she wanted to improve her reading skills so she could read books to her children.
When she arrived within the Learning Centre, Elaine at Project Literacy immediately let her know that learning English was not as difficult as she had imagined. Thus began her journey of learning English.
Hanan's Tutor is Sana. Sana first encouraged her to do her best to learn the language. Sana has made Hanan love to learn the language and has made her life significantly easier. Sana has used efficient and simple approaches to improve Hanan's reading, listening, speaking, and writing skills. Now, Hanan feels that she is progressing well in the way that she had hoped. In particular, Hanan is able to now express her feelings and thoughts and is able to understand most of what people say. Hanan's main interest now is to be more fluent in English.
In her private time, she loves to walk and explore the beautiful places in Kelowna. She also loves to cook for her beautiful family and enjoys reading books.
We are so proud of all of Hanan's accomplishments as she continues on her English learning journey and are happy to call her our April Learner of the Month!
MARCH 2022
Kate Kobryn
Meet Kate Kobryn, our March 2022 Learner of the Month AND International Woman of the Year!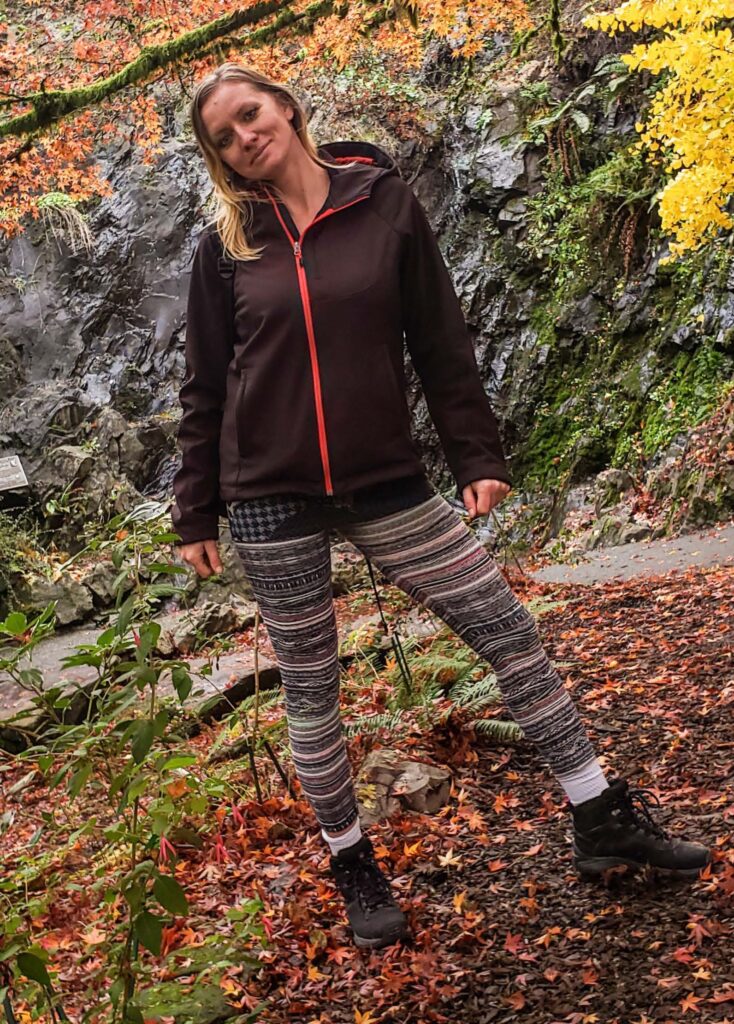 Kate is originally from Poland. She moved to Canada sixteen years ago, by herself, with three suitcases in her hands. Life was a fresh start and it was quite the rollercoaster ride. She is an active person who works very hard and is always open to learn new things. Kate is also a mother of two handsome boys and she has a cat.
While at Project Literacy, her goals were to score better at the IELTS (International English Language Testing System) and overall improve her English skills. "Thanks to Project Literacy I scored higher on the test and because of that I was admitted to the 'Practical Nursing Diploma' Program at Okanagan College."
Kate has been working in hospitality for quite a few years, while she was busy raising her children. She has been constantly learning. She also completed her Fitness Instructor certification and few years ago started her own photography business.
Elaine Johnston, Education Coordinator for Project Literacy, tutored Kate with her English learning and together, they developed a wonderful relationship and truly enjoyed each other's company. They discussed many topics, openly, and it helped Kate to improve her language and critical thinking skills.
Kate cannot live without chocolate that is her little pleasure in life. Matcha tea is her second one. She likes photography, watching mind-bending films, bubble baths, hiking and going to the gym. Kate likes exploring alternative medicine and spirituality. She feels like she was born with a book in her hands; she just loves to read books and write.
We are so proud of Kate's accomplishment and feel that she is so deserving of the title of 'International Woman of the Year 2022' AND March Learner of the Month. She is driven, energetic, optimistic and a true story of success through Project Literacy.
FEBRUARY 2022
Ezequiel Alanis Gonzalez
Meet Ezequiel Alanis Gonzalez, our February 2022 Learner of the Month!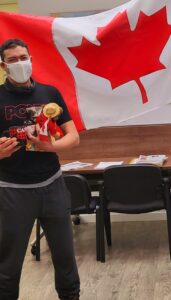 Ezequiel was born and raised in Monterrey, the second largest city in Mexico. He has always been very curious, and discovered his love for engineering and computers while he was a child when he used to disassemble his toys to see how they worked. Later, he started to take computer lessons during the summers. Ezequiel is the oldest of 3 children. He has two sisters who still live in Mexico. He also has a young daughter named Sara and she has lived longer in Canada, now, than in Mexico. With his wife, together they have two pets: a dog named Nala and a cat named Miztly. Ezequiel wanted to bring them to Canada, too, but, due to Covid-19 restrictions, they were not allowed. He is determined to get them here one day.
Life before Project Literacy was not easy for Ezequiel. The stress of moving abroad, escalating issues at work while struggling to keep up on his activities, take notes, have conversations at full speed — this was his first experience living in an English-speaking country. He was determined to meet his personal goals to increase his speed of speaking, learn the regional language, the slang, the "real" English that is entirely different from the one you learn in schools. Project Literacy has helped him by giving him the opportunity to practice with his tutor, Jeff, in an informal and stress-free environment. This, in particular, has helped him a lot. After some sessions, he even noticed how he became more fluent and confident in conversations. The most fantastic thing for Ezequiel is that his tutor helped him practice his English and understand the Canadian culture, the city, his experiences working in Canadian companies and even how investments work in Canada, among other topics. The most important thing for Ezequiel was the friendship that helped him have a sense of belonging. While working with his tutor, Jeff, at Project Literacy, Ezequiel succeeded in his first Canadian job, passed his IELTS (International English Language Testing System), became a Permanent Resident and accepted a new job offer from a new company.
Ezequiel's main hobby is my work, learning new technologies and creating software. But living here, he has learned to have different seasonal activities. In spring, he grows vegetables in his garden, and last summer, he started to practice outrigger canoeing in the lake and went camping the most he could. Now his daughter loves campfires and grilled sandwiches.
This winter, he is learning cross-country skiing, and hopefully, he will continue enjoying more beautiful things here in Canada for a very long time.
He is so happy about having this opportunity and very grateful for all the support of all Project Literacy staff. We are so proud of him and are happy to call him February's Learner of the month!