Presented by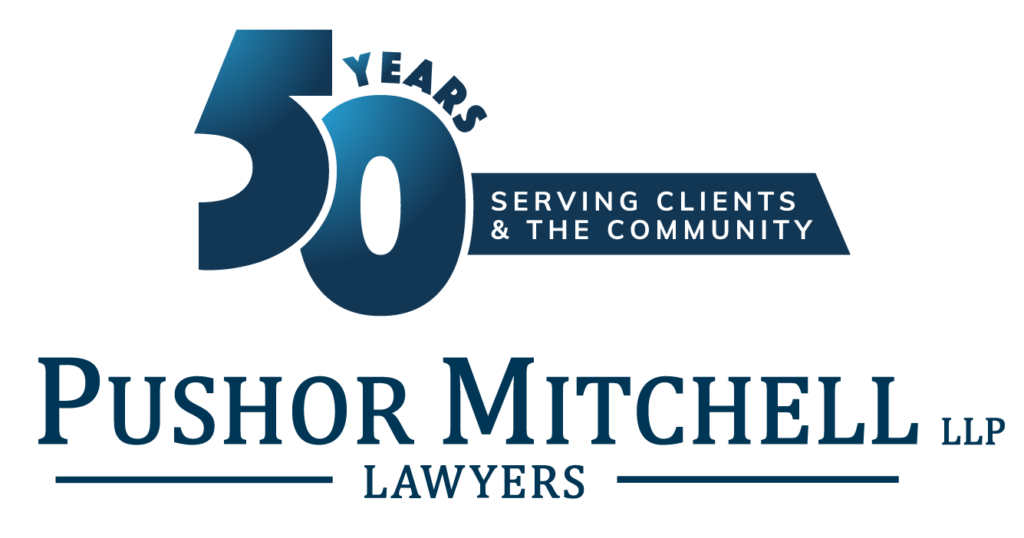 ---
Registration for the 2024 Team Spelling Bee opens March 1st, 2024. We hope can join us for the 5th Annual Team Spelling Bee!
---
Another successful year of spelling!
On May 25th, 2023, 7am-9am, Project Literacy hosted our 4th Annual Adult Team Spelling Bee Fundraiser at the Coast Capri Hotel at 1171 Harvey Avenue in Kelowna!
This event was proudly sponsored by Pushor Mitchell LLP with all funds raised from the Team Spelling Bee going towards supporting Project Literacy programs for children and adults. The Team Spelling Bee included coffee, tea, fruit juice and a hot buffet breakfast. The words were tough but the competition was even tougher. Teams of eight adults competed for the Spelling Bee Trophy with the winner team being the Society of Learning in Retirement's 'SpeLeRs'! They are returning champions taking the title for the second time and will now take up yet another space with our other ranking champions on the Spelling Bee Trophy.
Thank you to our media sponsor Bell Media Radio Group: 99.9 Virgin Radio, Move Radio and AM1150, to our dedicated volunteers for contributing their time and to Pushor Mitchell LLP for becoming our official event sponsor!
Come back next April 2024 and join in the fun and register your team to see if you might "bee" the next winner!
2023 Winners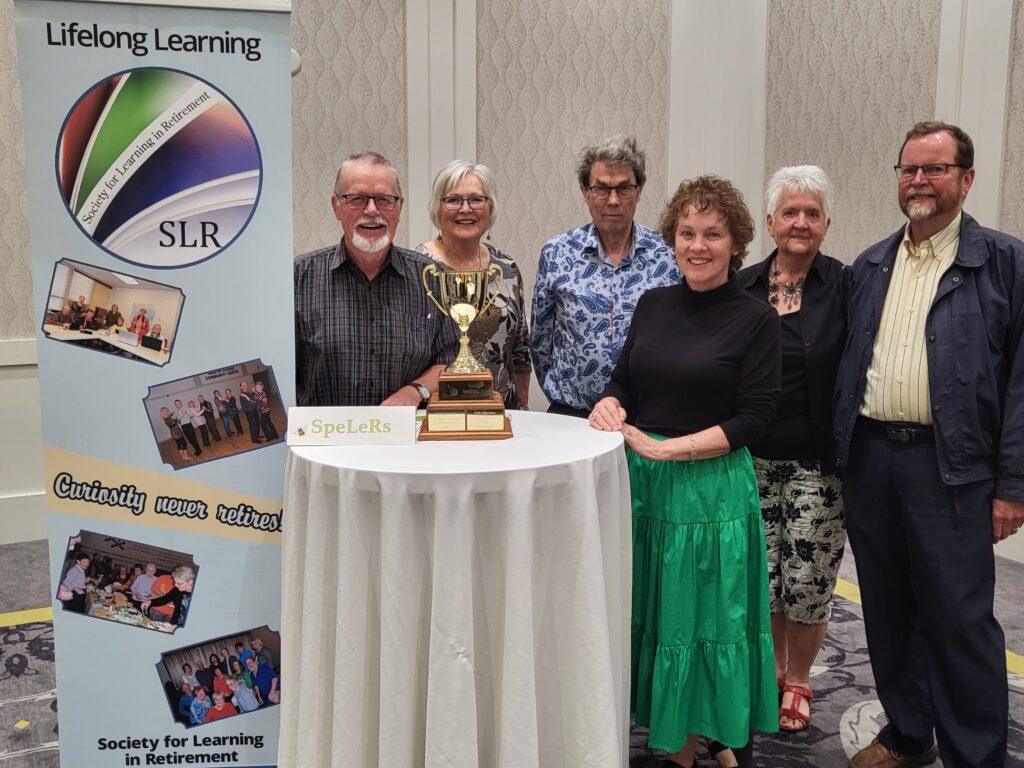 Photos from 2023 Adult Spelling Bee: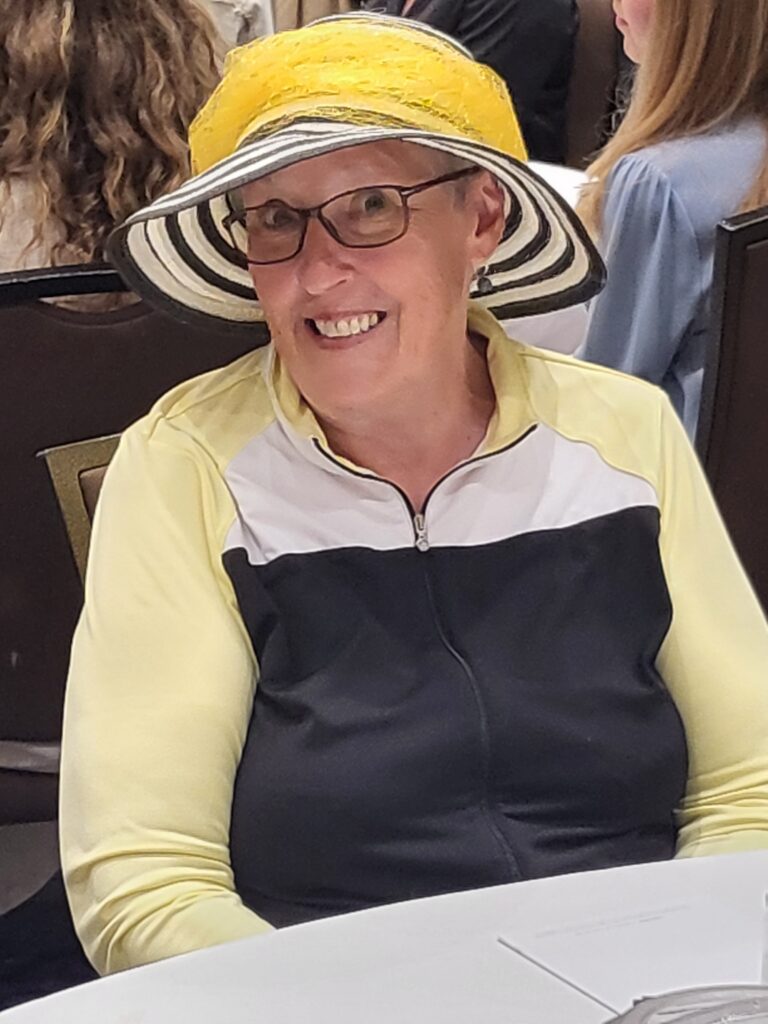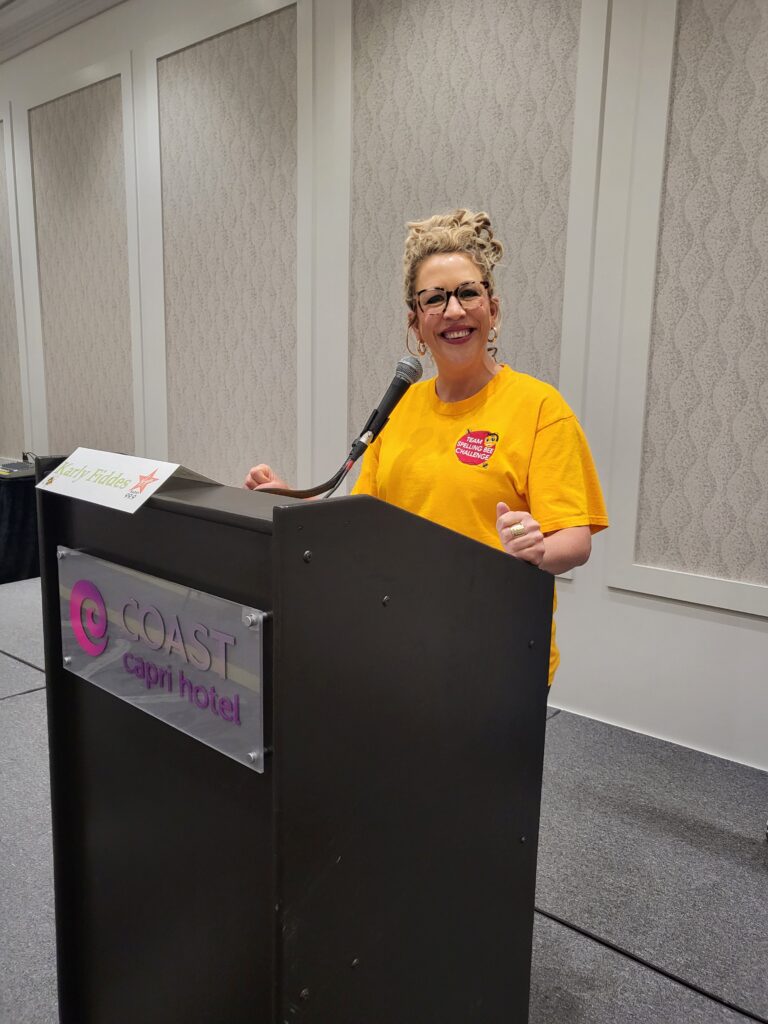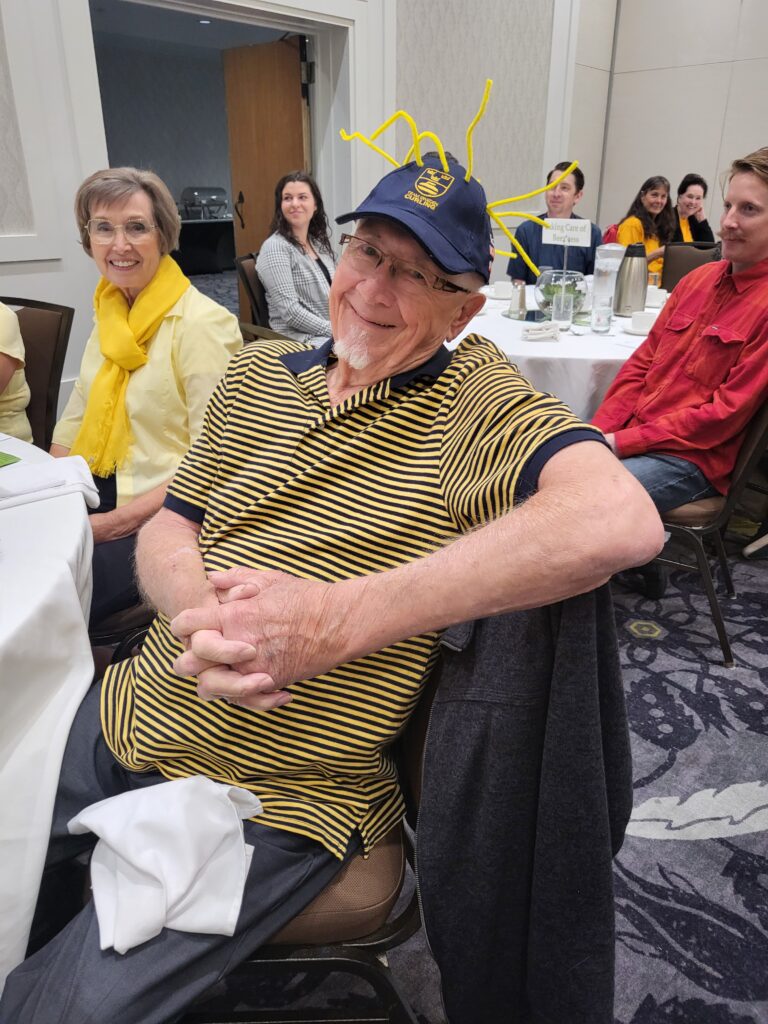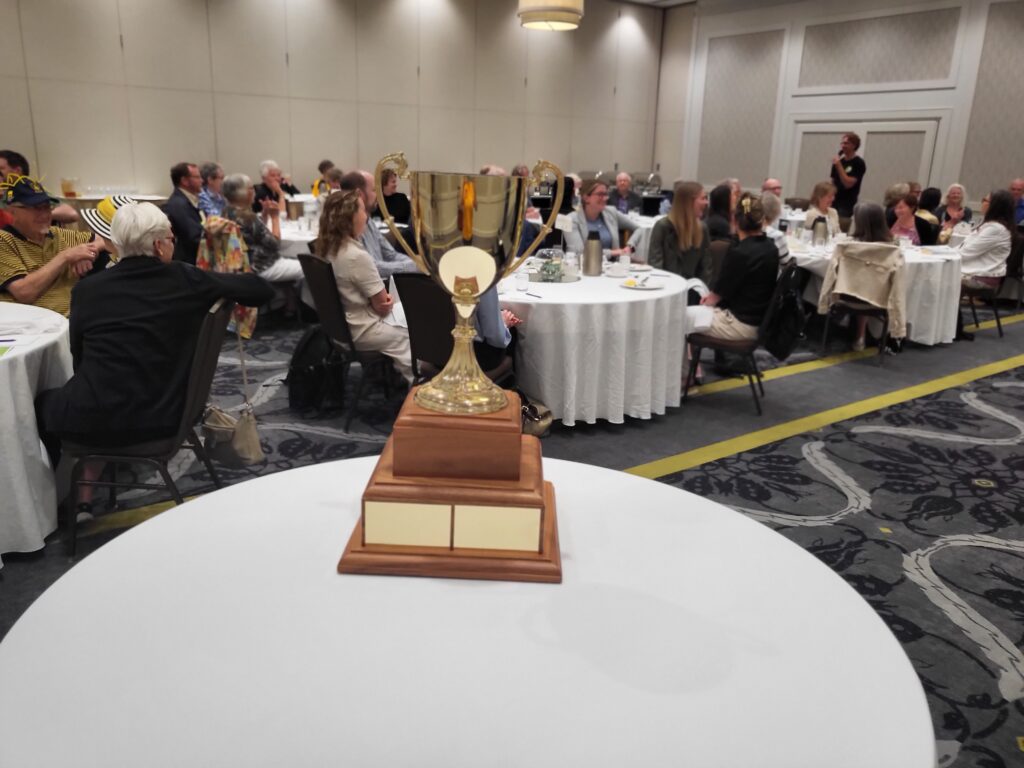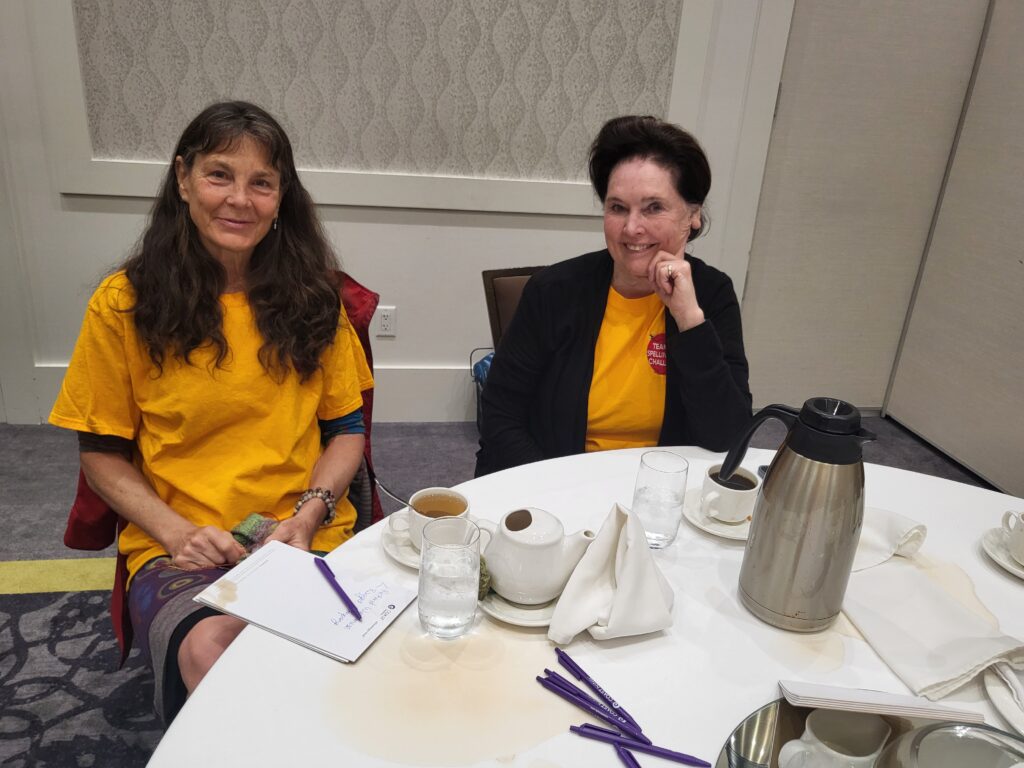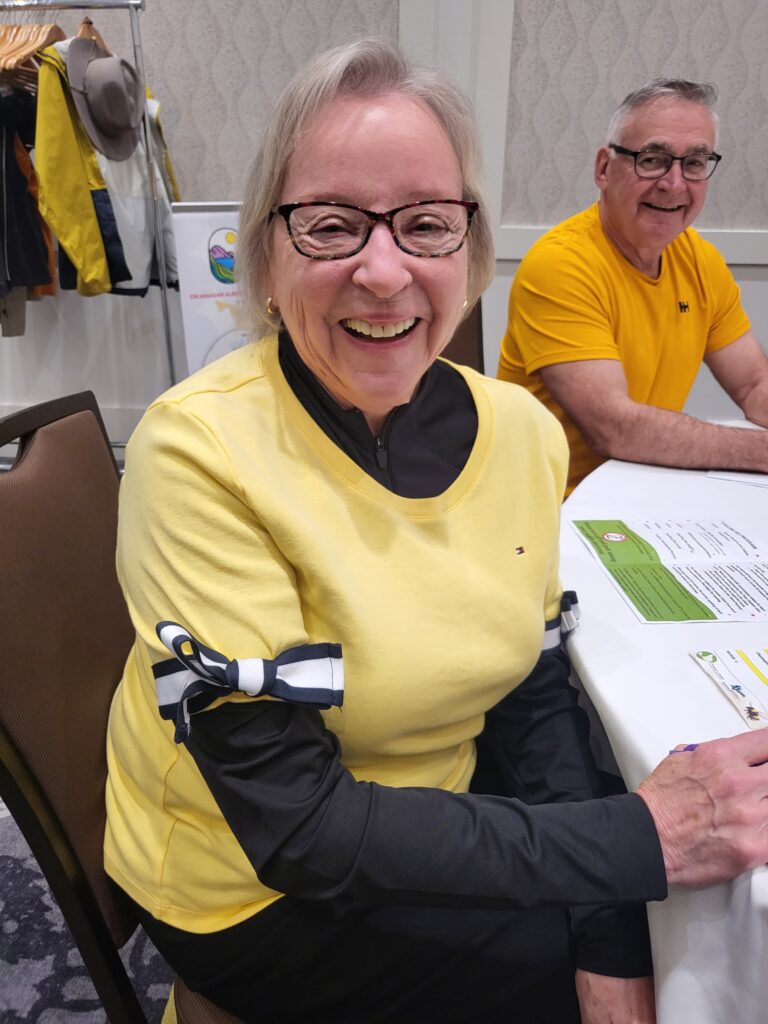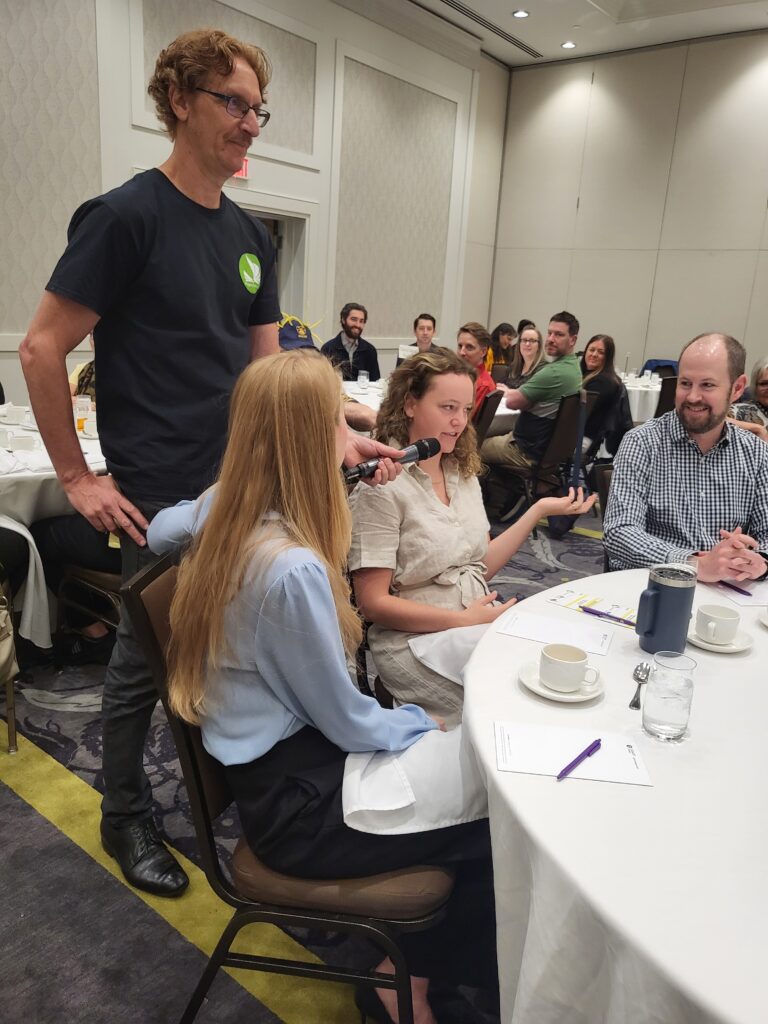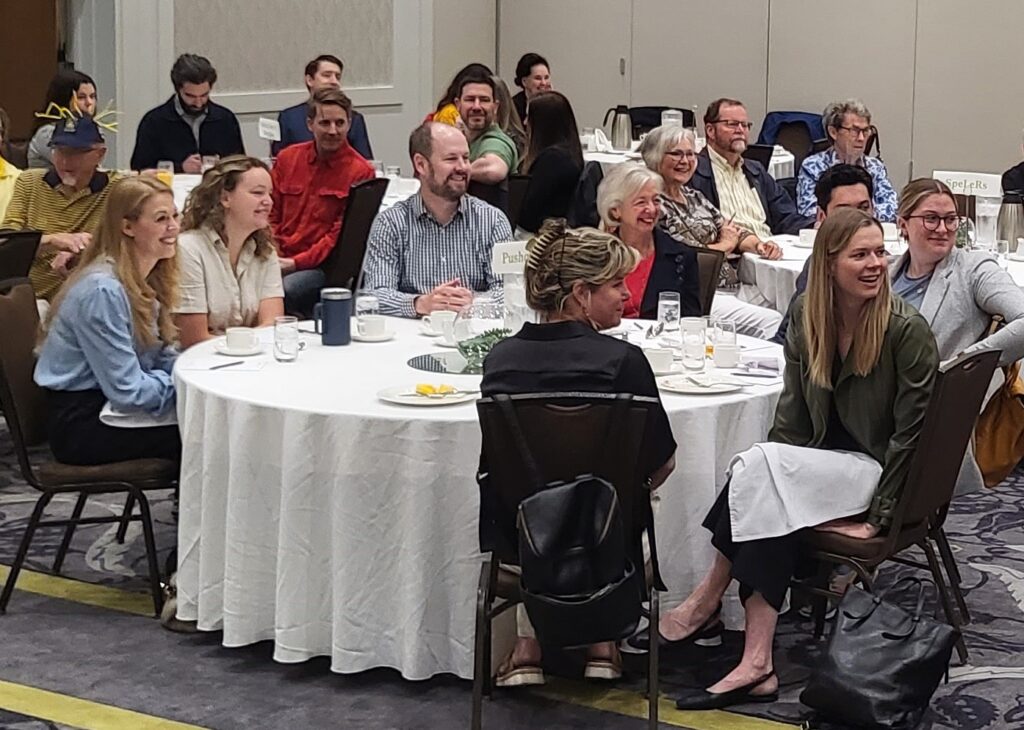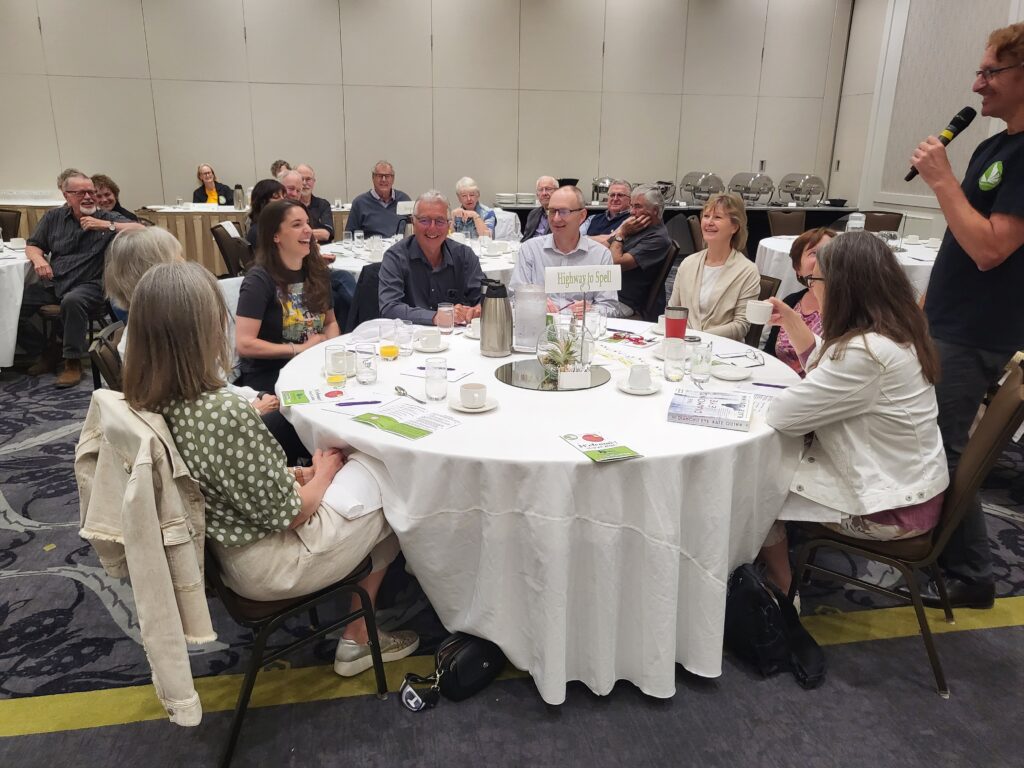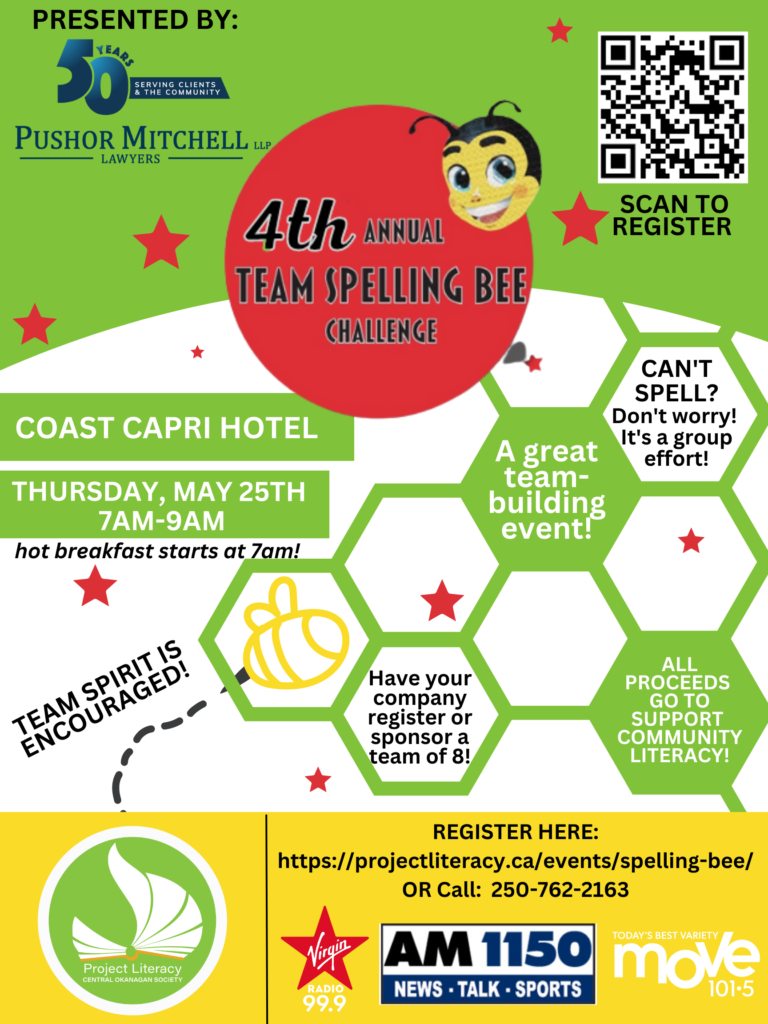 Photos from 2022 Adult Spelling Bee: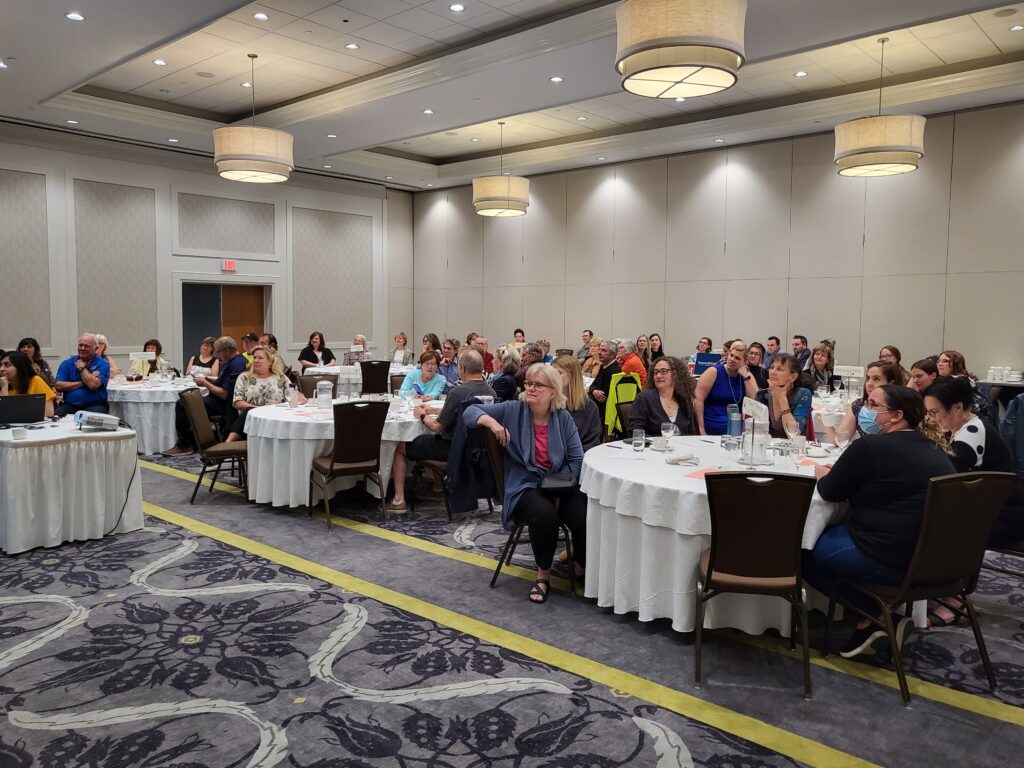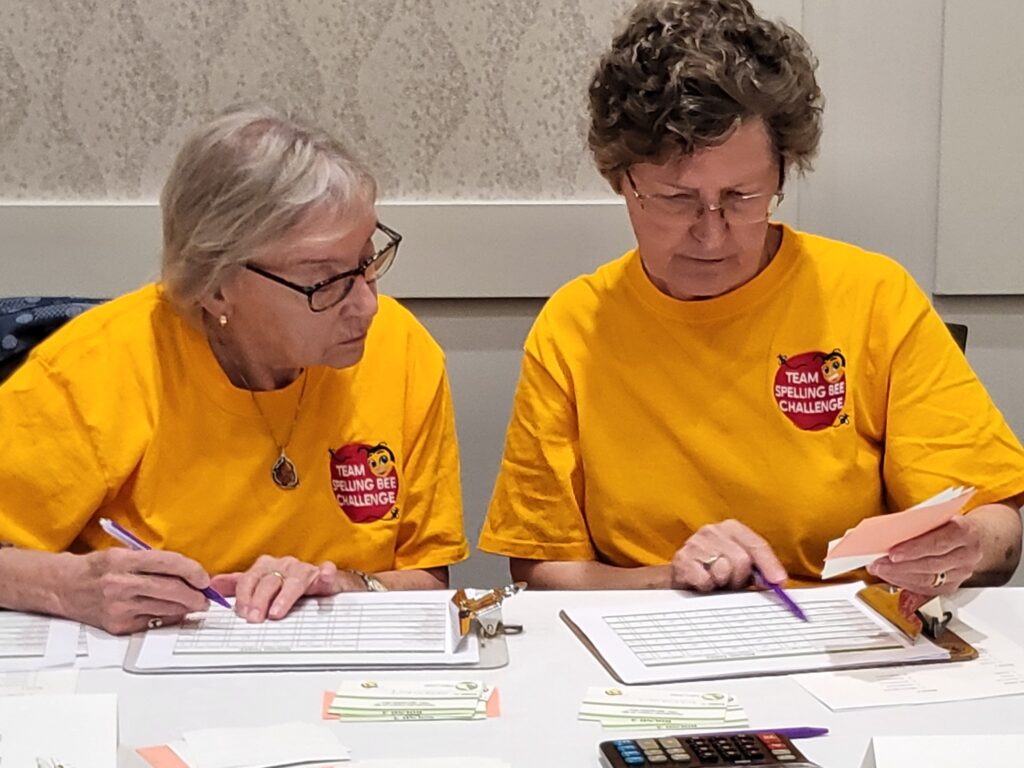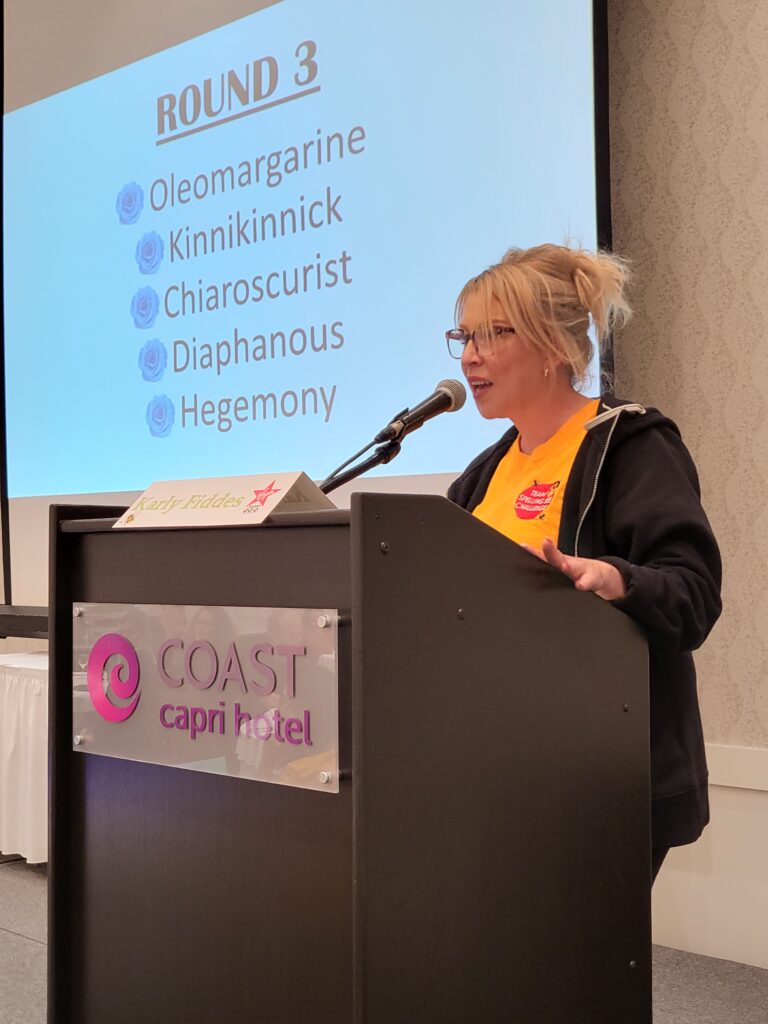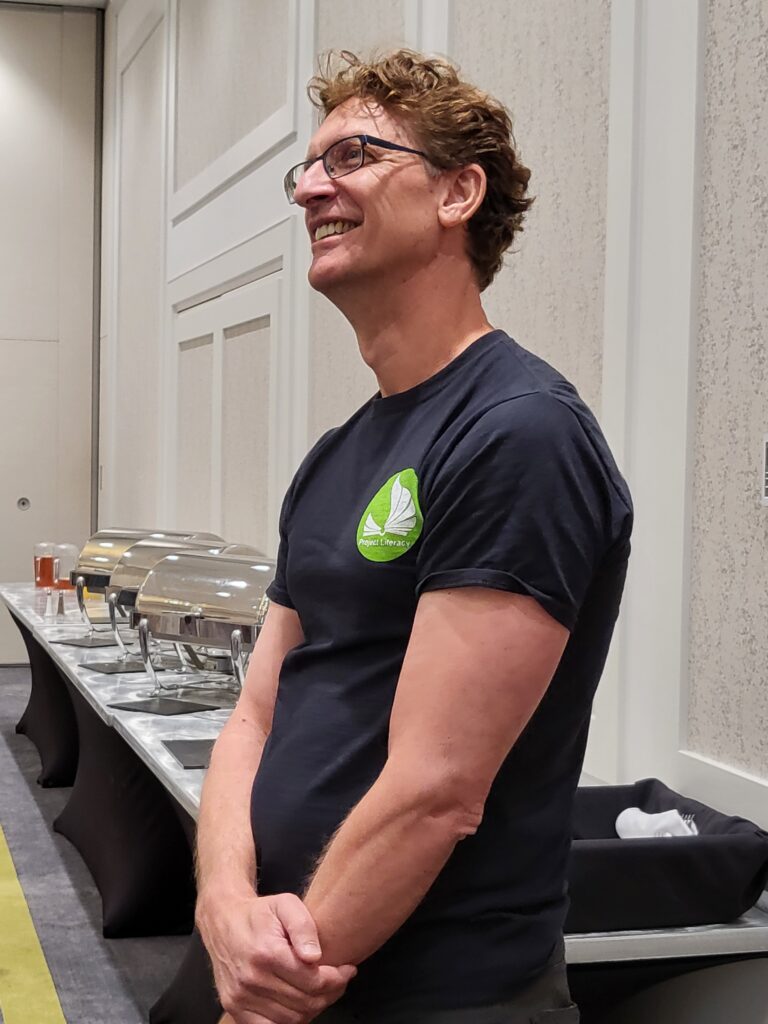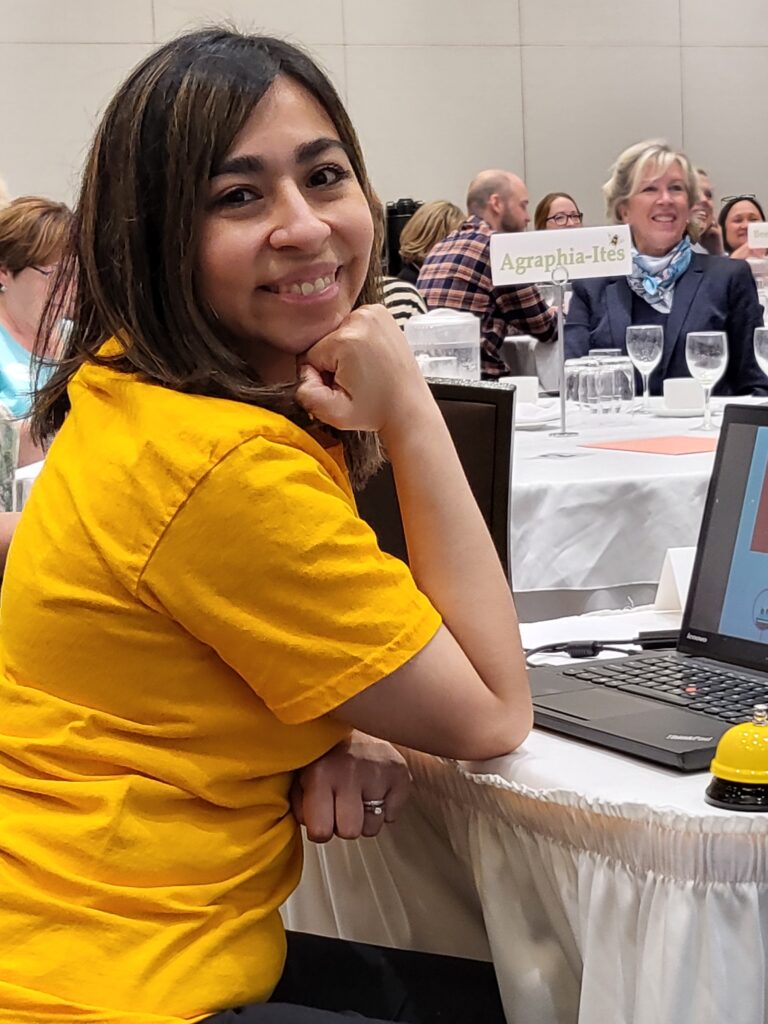 Past Winners: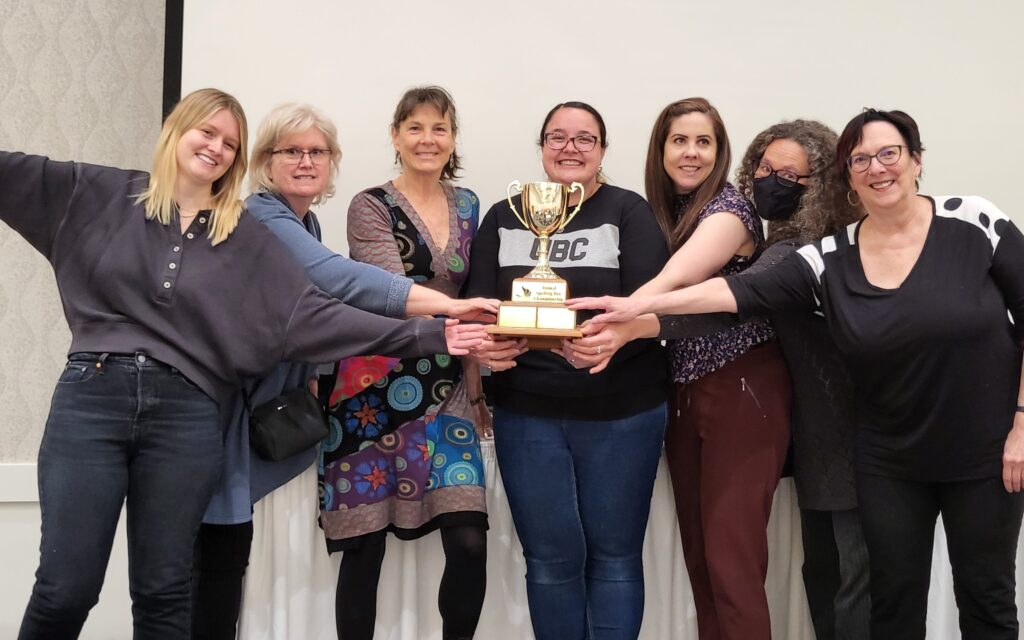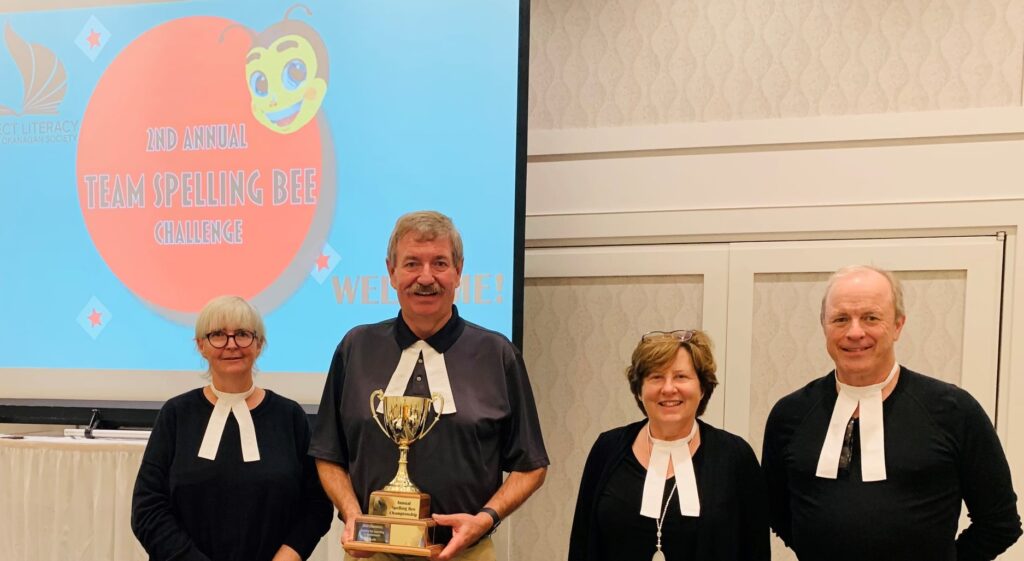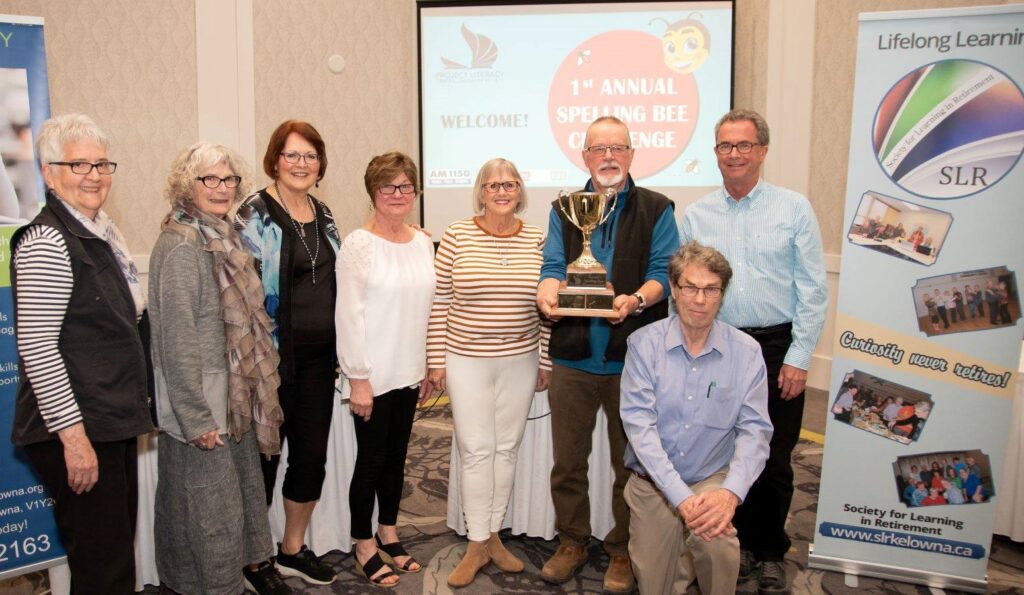 Media Sponsors: