Project Literacy is hosting their 5th Annual 'Raise a Reader' Campaign for the month of September.
In conjunction with this campaign, we will be hosting a Fundraiser BBQ.
Come out for some music, food, games and to support Project Literacy programming!
Where: Landmark District Courtyard
When: 11:30am – 1:30pm on Wednesday, September 28th, 2022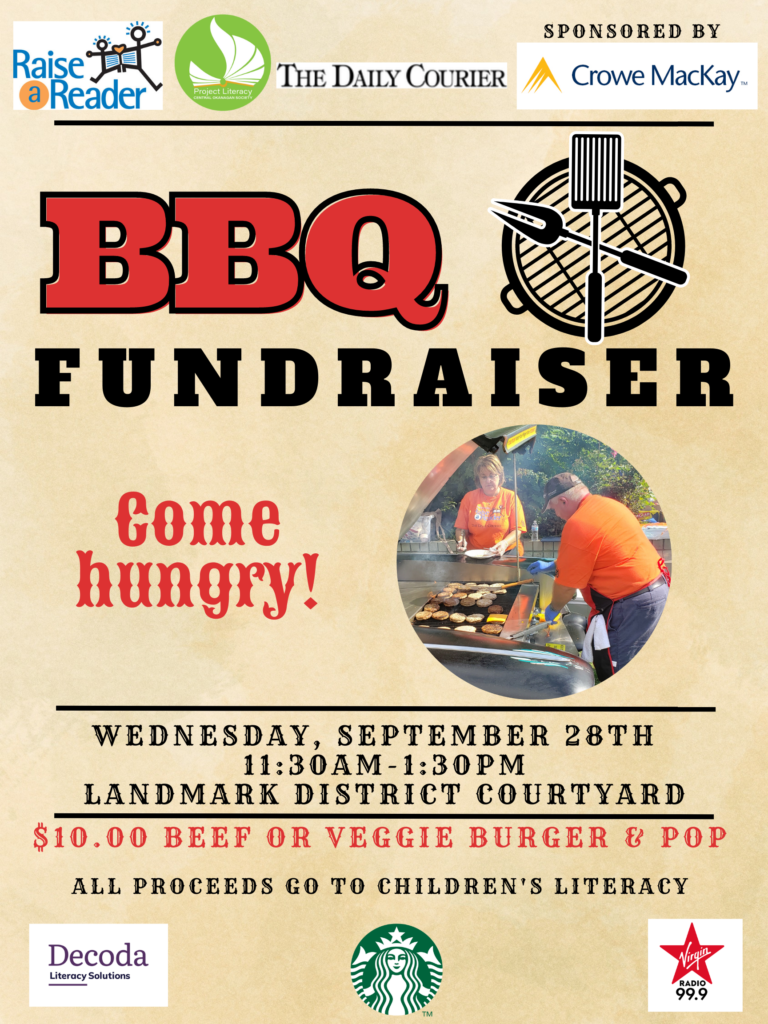 Donate directly to the 'Raise-a-Reader' campaign by clicking here.
This fundraiser helps support Family Literacy programs, where children and adults can achieve their full potential at school, work and within the community through FREE individualized literacy instruction.
Every dollar raised until September 30th will be matched by the Canadian government.
Thank you, in advance, for your incredible support!