The 9th Annual Interior Savings' Unplug & Play and Family Literacy Week takes place from Sunday, January 22nd to Sunday, January 29th. It is a time for families to have fun and explore many different types of literacy and how literacy skills impact our lives. In addition to reading and writing, food literacy, health literacy, physical literacy and cultural literacy are some of the different types of literacies we use every day.
Sponsored by Interior Savings, Unplug & Play and Family Literacy Week begins with a FREE family event at the Rutland Centennial Hall, 215 Shepherd Rd on Sunday, January 22nd from 10am-2pm. Enjoy a free magic show, interactive games, prizes and more! Unplug & Play and Family Literacy Week encourages children and families to unplug from their screens and explore different ways of spending time together. Over 12 community partners provide families with FREE activities so they can increase their time spent participating in healthy, educational and interactive fun!
Unplug and Play & Family Literacy Week is organized by Partners for Literacy, a local literacy task group. To visit the Unplug and Play website go here: www.unplugandplayweek.com
Family Literacy Week is supported by the Central Okanagan Early Years Partnership Committee.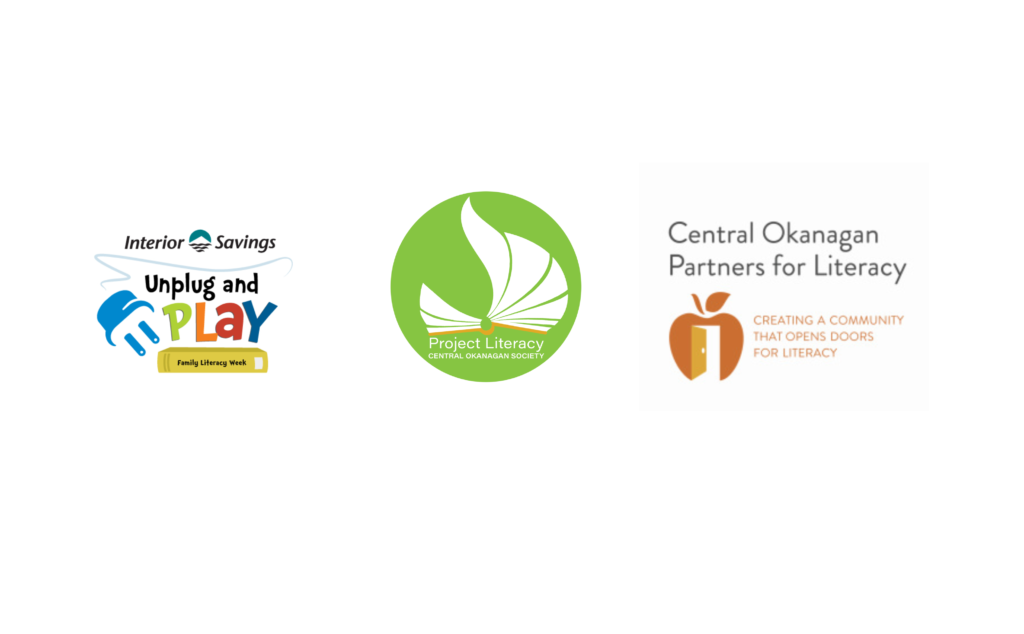 Free Family Activities
Double click here for the schedule of FREE Family Activities.
Story Walk 2023
Organized by the Early Years Partnership, the 2023 Story Walk is a free event! It takes place in many parks across the Central Okanagan from January 20th to 30th. For a list of participating parks and children's stories click here.
Colouring/Drawing School Challenge
From January 22nd to January 30th, children from pre-school to grade 6, are invited to participate in the Family Literacy Week School Challenge! Children are encouraged to explore, create, build, write, paint, read, learn, reflect and celebrate all the wonderful types of literacies available to them. By completing the drawing and/or colouring contest, children can submit their completed work for a chance to win a great prize!
Please contact April King, Officer Administrator at [email protected] or 250-762-2163 if you have any questions about the Family Literacy Week School Challenge.
Media
Castanet Article January 17, 2023