Volunteer
Success Stories
Successful Learner – Tutor Matches
A common thread
Dohmey and her son are from Sudan, a country in North Africa. Until arriving in Canada a few years ago, Domhey had never attended school and was unable to read or write in English. Communicating with and understanding others was difficult.
Domhey began her journey of learning English at the LINC program put on by the Ki-Low-Na Friendship Society. When the LINC program closed for the summer, she came to Project Literacy. At Project Literacy, Domhey met with Elaine, one of our Education Coordinators to be assessed for the One-to-one Adult tutoring program. Elaine works closely with the tutors and learners to determine the best fit to make sure the tutor can help the learner reach their goals. Domhey is determined to learn English to become more confident in everyday life here in Canada. "It is important to me to be able to communicate when buying my groceries or going to the doctor." Domhey wants to understand when people are speaking to her.
When Domhey comes to Project Literacy she is greeted by the friendly staff who take the time to talk with her. Working with her tutor, Sana, she feels more confident.
When Domhey first started, she would answer in single words. She is now trying to form sentences. Domhey and Sana can communicate in Arabic when necessary helping to strengthen their tutor/learner relationship. The common language has given Domhey the comfort of knowing she can make mistakes and not get laughed at or judged. Domhey knows she can ask Sana about anything and that Sana will take as much time as necessary to make sure she understands.
Domhey's hard work has given her the literacy skills to be able to understand and communicate with others in the community. Sana says "It is amazing how far Domhey has come in the few short months we have been working together. The more time I spend with her the more she continues to inspire me."
*Valley First and United Way of Southern Interior BC are Community Partners for the One-to-One Adult Tutoring Program.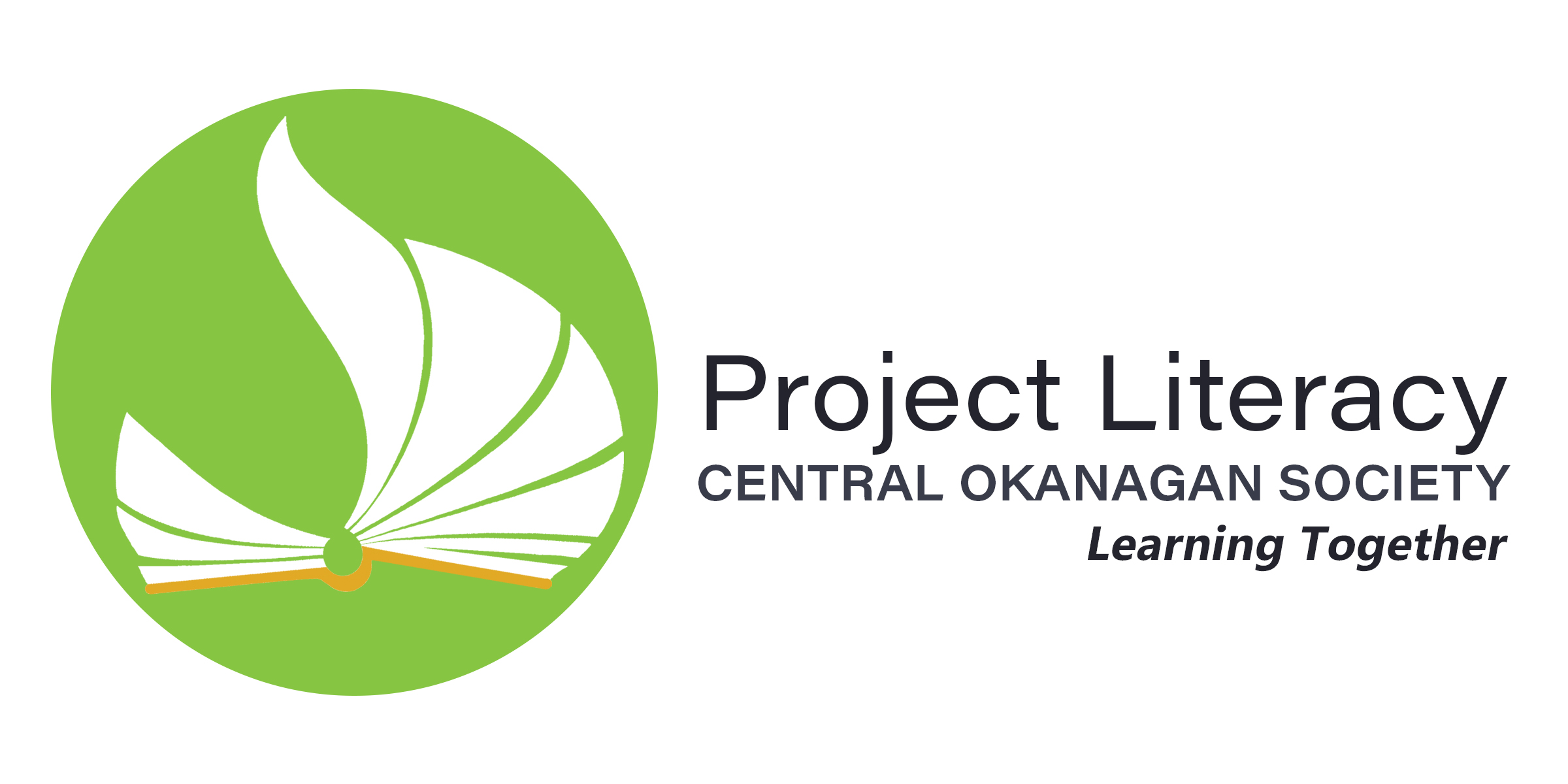 Literacy support improves lives
Two years ago, Adam was homeless.  He had spent the last 20 years as an alcoholic, going from minimum wage job to job with only a Grade 10 level education.
As he began to get help with his addiction, councillors at Freedom's Door pointed him to Project Literacy Central Okanagan Society.  As a child, Adam did well in school and 20 years later, he had a goal to finish high school and begin college.  Adam felt respected by the staff at Project Literacy, describing his first time walking in as "warm, welcoming and uplifting." Project Literacy's educators helped Adam to set a goal – to take his LPI and get accepted into the Electronics Engineering program at Okanagan College.
"Part of my journey was rediscovering my born talent – a gift for working with electronics"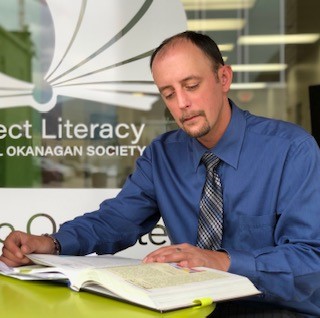 He came to Project Literacy on a regular basis, completing practice essays and comprehension tests.  One of the most memorable moments of his literacy journey was writing an impressive essay off the top of his head.  He says that he'll never forget the educators "running to the other offices and showing it off to people."  Having his talents and abilities celebrated was a new experience for him.
Adam was able to complete his LPI with a fantastic level 5 score.  He has been accepted to Okanagan College and will be starting the Electronics Engineering program in the fall.  Adam says that Project Literacy made him feel like "the sky's the limit" and through that encouragement and support, he's been able to reach his goals and begin a new chapter in his life.
A free literacy based program is necessary for individuals to build their confidence
When Zhenya moved to Canada two years ago, she spoke only Russian.  She was intimidated by going into public where people might ask her questions in English.   Zhenya's low English literacy left her to spend most of her days alone in her apartment, feeling isolated and alone.
Zhenya had a goal to pursue her Permanent Residency and to increase her confidence in speaking English.    When she first visited Project Literacy, her husband spoke on her behalf.  Through working with her tutor, Bev, she made progress on her English skills, influencing her confidence in day to day life.
Zhenya is especially grateful to Project Literacy because she found it difficult to find any other services in Kelowna that would help her to improve her skills.
"I hadn't studied English anywhere and only Project Literacy agreed to help me"
Her tutor, Bev, acknowledges that when they first started working together, "Zhenya really had trouble expressing herself."  Coming to Project Literacy gave her a place to be immersed in the language as her friends all spoke Russian and she had previously "had no opportunities to practice English."
Zhenya is now looking for work in a clothing store and regularly volunteers with Project Literacy.  Bev feels that "it's been a positive few months for her," with great achievements and many new goals that she is determined to reach.